The great thing about a 5 Day Cross Channel Cruise by sailing yacht… is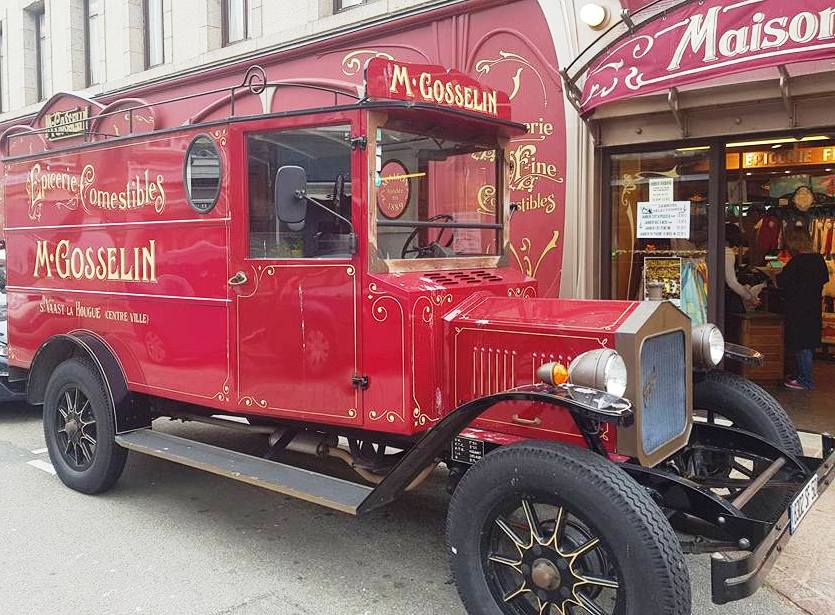 I love French Food!
The whole experience of going to new places, making foreign landfall and exploring foreign ports searching out hidden gems is fun and reaps great rewards but the food and wine is a particular favourite of mine.
For those who visit the quaint fishing port of St Vaast (just 28Nm east of Cherbourg) – accessible a couple of hrs each side of high water – with lock in / lock out you must explore a few areas. At the very least you can walk out around the coast and the  old Fort at the end of promenantry, visit the Chapel of Seafarers and admire the traditional methods of the wooden boat builders around the harbour.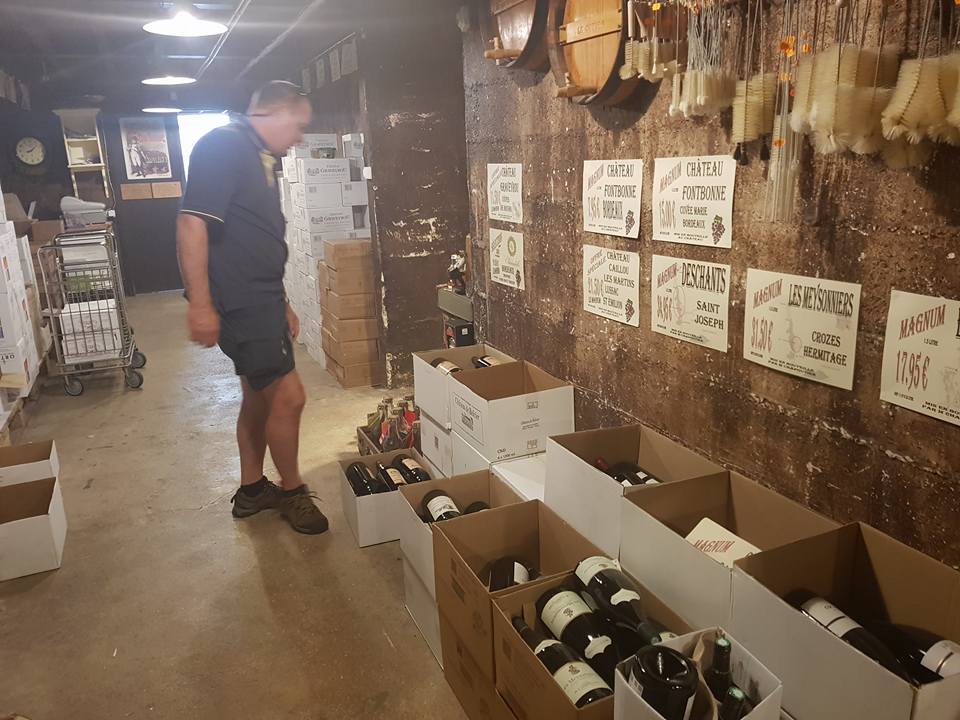 The next thing you must do – is explore the depths of the vast shop of M. Gosselin.  It is an absolute treasure trove that goes on into unexpected delightful areas! Deli counter, freshly ground coffee, cheeses galore and the most amazing wine cellar with separate spirits area! Calvados, Rhum, Cognac and Whisky. When you buy here they will load up the van and deliver directly to your yacht on the visitors pontoon!
Then there are the wet fish shops where the local boats unload the seafood, the oyster bars, the shellfish bars, the local hostelries and the fantastic eateries! It is well worth while having a long lunch to appreciate the fare on offer. If you are a seafood lover then you will not be disappointed.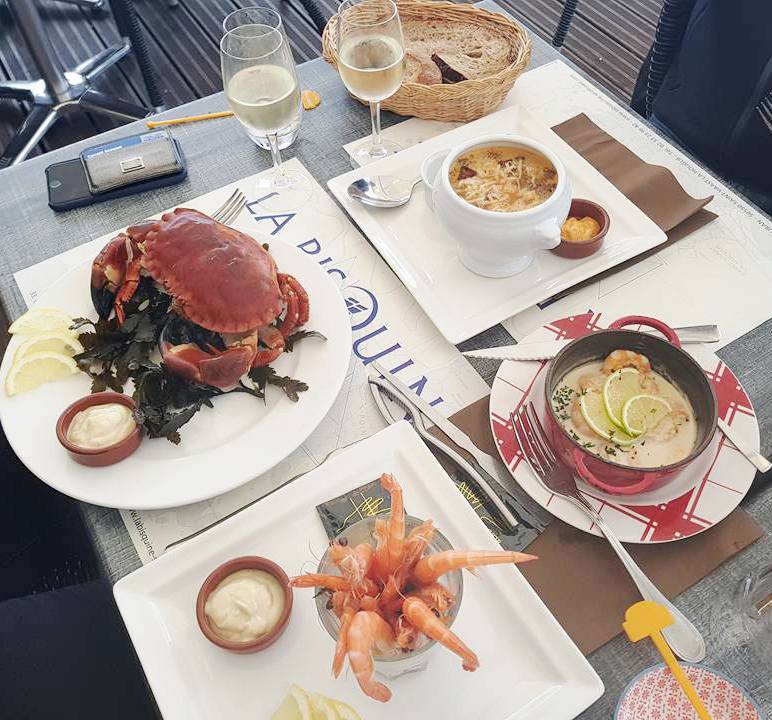 If you have just arrived from the UK then you will have a few hours to savour the delights. The moules / frites is always a good favourite…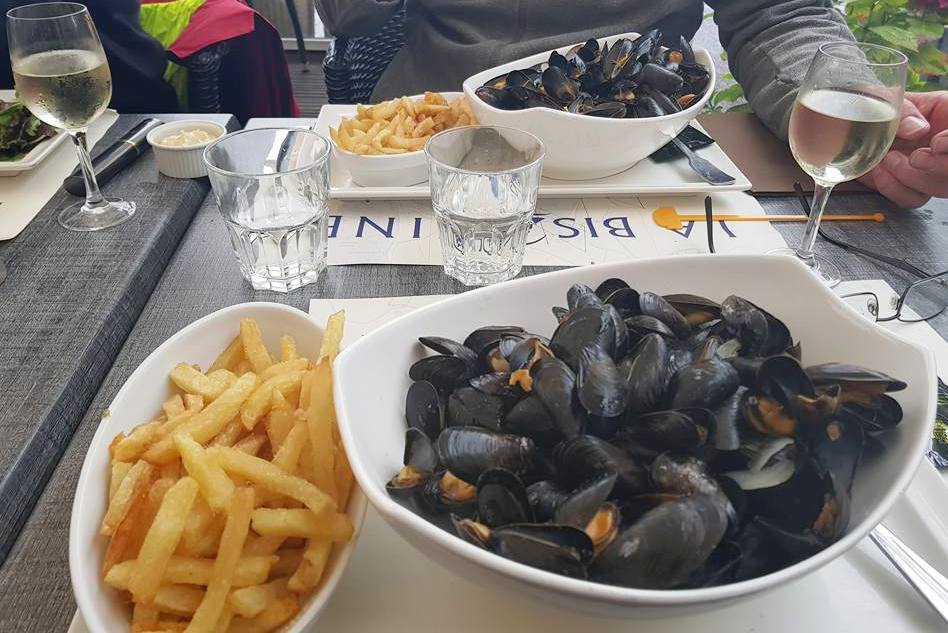 In Cherbourg, just a 5 minute walk from the marina, we visited the Excellent Restaurant Cafe de Paris (see photos below) just 70m past the Cafe du Port overlooking the water and the bridge. Do not be put off by the plastic chairs outside, or full dining area downstairs as they can find space for you to eat upstairs on the spacious first floor.  We sampled the 3 – course menu for 23.50 euros – it was delicious! Most of us had the steak for main – yum!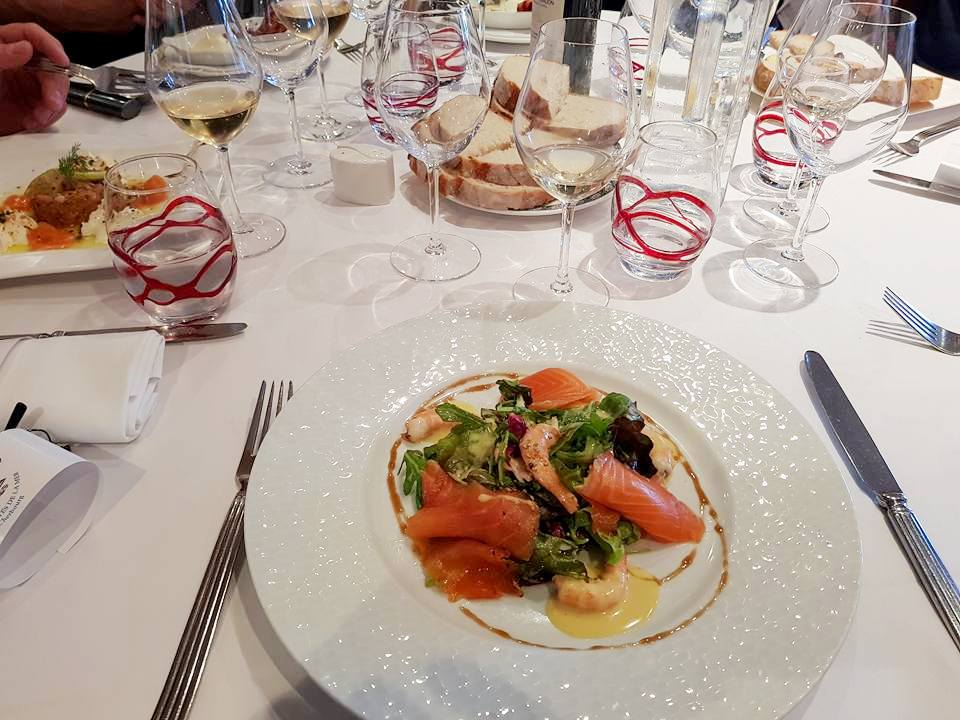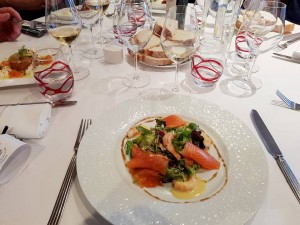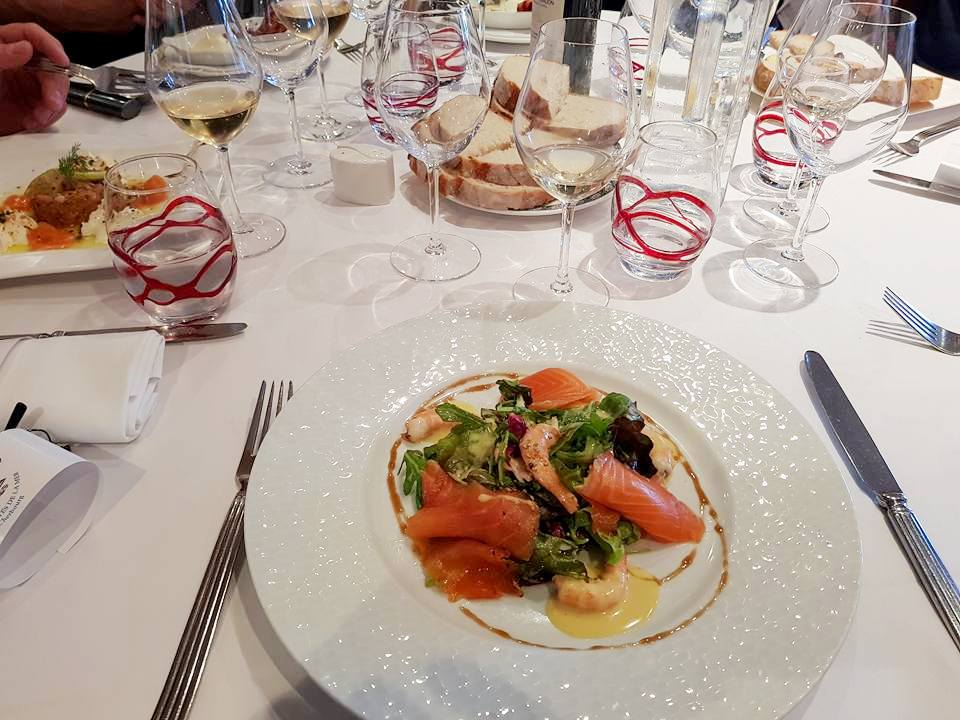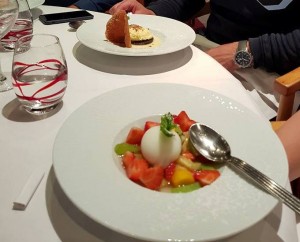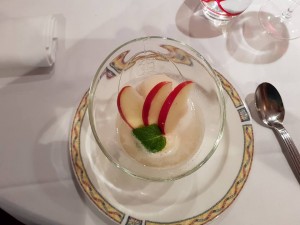 Altogether a great culinary experience – and great find.
so, when on a cross channel cruise – make sure that you take full advantage of the opportunities that arise…
See here our trips page for the latest dates and availability.
We hope to see you soon.