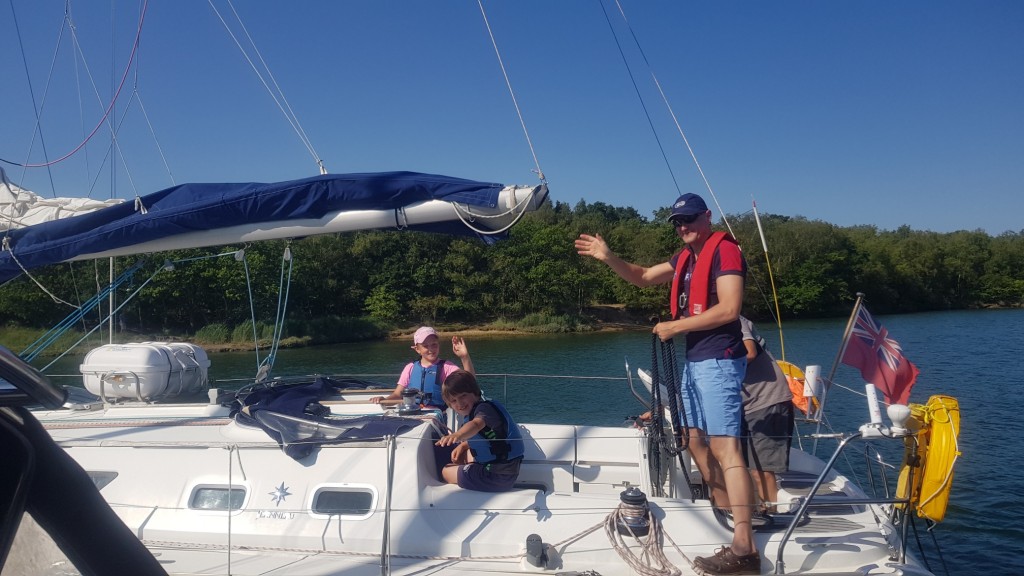 Paragraph
UK Yacht Charter (Special Offer) includes Skipper
Sail in the UK, from the Hamble River, Solent on this special offer discounted yacht charter with skipper included. All with the safety of having your own Private Professional Skipper on board your modern 37 feet yacht to help guide, mentor and teach you the art of sailing. Great for families and friends. Great opportunity to have a break and sample the experience of life afloat! No previous sailing experience necessary!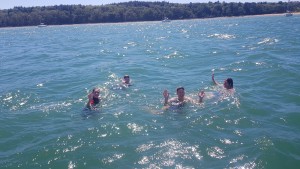 37ft Yacht – 3 double cabins (9 berths total)
Accommodation Aboard (for up to 6 persons)
Professional Skipper
Safety Equipment
Gas
Free On Marina Parking
Location – From Hamble, SO31 4HQ
We still have some weekend blocks below! Or grab a few days on board with your own skipper. Ask for other dates…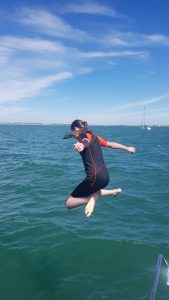 September 19 (Sunday £795)
September 19, 20, 21 & 22 (1 day- £595)  (2 days- £1095) (3 days £1595) (4 days £1950)
September 24 (1 day- £595) 
October 1 (1 day- £595) 
October 4, 5, 6 or 7 (1 day- £595)  (2 days- £1095) (3 days £1595) (4 days £1895)
October 23-24 Half Term (Weekend – £1455)
October 25-29 Half Term (5 day – £2,075)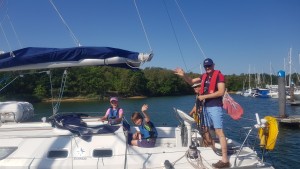 Extras: Fuel £15 per day for Solent use, (for overnight charters a Covid sanitisation fee of £75 – does not apply to day charter) & any non home berth mooring fees pay direct for lunch stops / overnights. If you would rather not clean down after your charter and save the time for sailing please add the optional £95 clean down fee. You do the washing up and take your rubbish off and we will do the rest.
Though our Yacht Cruises and Day or Weekend Sails are not 'a course', we teach and coach continuously normally with brief and debrief every day. We believe that continuous learning and development is important and fun. However if any of the crew do not wish to be guided or take part they are free to 'kick back' and relax. The Skipper and rest of the crew will sail the boat.
You will see from our many testimonials that people do value the manner in which we impart knowledge. See testimonials here
When & Where: 
From MDL Mercury Yacht Harbour, Hamble that has excellent facilities with 24 hr staffing, restaurant / bar, chandlery and ample free on site parking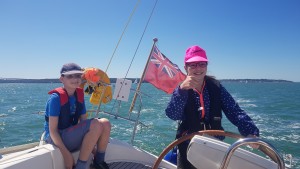 Where We Go:
We visit various ports in the area and depending upon the time of year, the weather and people's previous experience.  So, we look at the weather, tides and wind together to decide upon our overnight destination and lunch stops. Along the way we will visit places of interest, explore rivers and creeks and moor up or drop anchor for lunch. 
Solent: In the West Solent you can expect to visit places such as Yarmouth or Lymington, Cowes, Beaulieu River and Newtown River. In the Central Solent ports such as Southampton / Portsmouth and Chichester Harbour or Bembridge in the Eastern Solent.
Further Afield: We go West to Swanage or Studland Bay where we can anchor during the day or overnight if conditions are suitable. Poole harbour is a huge inland sheltered area and has a variety of marinas that we can visit and overnight at with 'walk-ashore' moorings in several different marinas.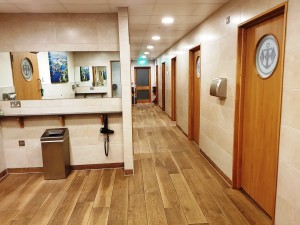 Overnight Moorings:
At night we will normally moor alongside a pontoon giving access to the shore-side marina facilities with excellent showers / toilets / laundry facilities and 240 volt power hook up. Costs are between £40-£54 per night or £17 – £23 for a 'short stay' at lunch-time. Anchoring is generally free or a maximum of £10.
Sailing Skills:
The sailing is suitable for novices and first timers as well as those with more sailing experience and if you do not want to partake then you can just kick back and relax.
We get absolute beginners where we teach people to take part as an active member of the crew, people wanting to 'refresh' their skills perhaps having done a Day Skipper course, those wanting to gain experience for their flotilla holiday right through to Yachtmaster standard coming on board – everyone takes something away with them. If there are particular skills that you would like to practice we will do our best to accommodate you. As well as the physical sailing aspects we usually include reefing whilst sailing, heave to, MOB etc, you may do some pilotage for port entries and we work on buoyage and light recognition, mooring and anchoring techniques – and then the 'easy methods' that our skippers utilise in everyday sailing.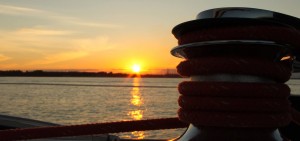 As an Example:
Beginners could be taught specific rope work skills and learn to steer the boat, the more experienced aboard may want useful tips for when 'short-handed' sailing. Advanced sailors may be asked to moor or leave a mooring under sail, focus upon sail trim and some even practice using an asymmetric spinnaker if we have sufficient skill sets on board. Everyone gets 'hands on' experience during their time afloat if they wish it. You get to be fully involved in the running of the boat and a chance to helm. Simply do as much or as little as you like. Build up some experience, learn and we can teach you elements that you may be weak in, coach and inform you. Couple the above with good company, good food and a convivial atmosphere on board – and life is good!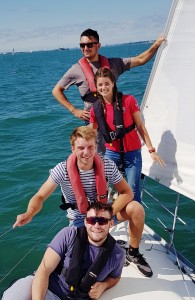 Solent Day Yacht Sail Itinerary:
Great for a special occasion or an experience day  If you sign up for a 'Day Sail' this is an example of what you can expect. (If you wish specific learning for consolidation of skills / refresher event please contact us and we will create a day specific to your requirements.)
Meet our the Skipper at MDL's Mercury Yacht Harbour where there is ample free parking and excellent marina facilities including on-site restaurant and bar called the Gaff Rigger
We issue any wet weather clothing that you have hired. Any early arrivals can have breakfast or coffee locally in Hamble (just 1 mile from the marina) where there are cafes and eateries overlooking the River Hamble.
The Skipper then accompanies you to your yacht yacht and gives a comprehensive safety brief before slipping moorings and you can enjoy the beauty of the river Hamble slipping quickly into Southampton Water past Calshot Spit into the middle of the Solent opposite Cowes on the Isle of Wight. There is a fantastic amount and array of interesting sights to see in addition to the task of learning to sail.
The skipper then teaches you to sail, giving all on board the chance to take a full and active role in all aspects of sailing the yacht including helming, sail trimming and navigation or alternatively sails you over to the Isle of Wight with plenty to see along the way. We may stop for lunch in Osbourne Bay for a swim stop for the brave, in the Beaulieu River (New Forest) or possibly in the Medina River (Cowes Isle of Wight) depending upon your preferred lunch stop. We then return late afternoon to Hamble.
Lunch:
Either a 'Bring your own Picnic' at anchor or we stop for a 'short stay' at a marina and you go ashore for lunch (at own cost).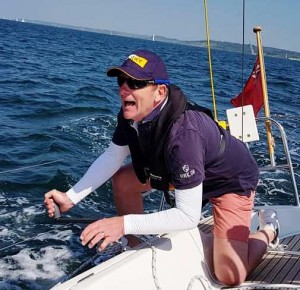 Example Solent 'Day Sail' Itinerary:
0930 – Meet & Greet – Issue any Wet Weather Gear
0950 – Slip Moorings
1020 – Sail Down River Hamble / Sails up / Get Involved
1100 – Beverages / Snacks Aboard / Sail to Isle of Wight or Beaulieu River
1245 – Lunch Afloat / Ashore (any short stay mooring fee is payable by client)
1400 – Sail Return to Hamble
1630 – Moor Up / Depart
Brilliant opportunity to get afloat. Please do get in touch. For latest availability check with us!
Call Us On: 02380 016450
info@yachtforce.co.uk