A Yacht Sailing Gift Voucher  for a  superb Solent sailing weekend from Hamble, sail around the Isle of Wight over a weekend or even a yacht sailing cross channel cruise makes the ideal present for those wanting to start sailing or improve upon their skills with some consolidation.
Check out some of the sailing events that we do here that your sailing gift voucher can be used on:
Sail Around the Isle of Wight – Click – £319
Solent Sailing Weekend Event – Click – £319
Cross Channel Yacht Sailing Cruise – Click – From £459 for 3 days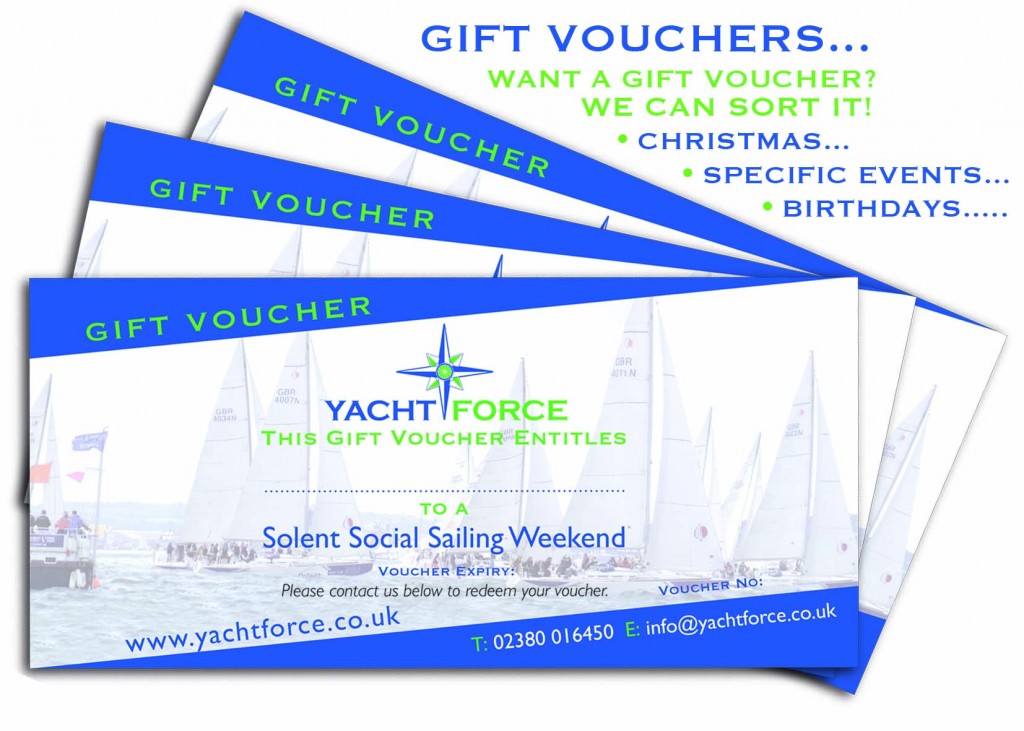 Your Sailing Gift Voucher can be for a set amount from a minimum of £100 to go towards an event – or you can buy the complete event. For example a fantastic sailing weekend with wine with meals aboard is from £319. See the links below to see what events that we offer.
No need to set a date immediately – buy a yacht sailing gift voucher and then let the recipient decide which sailing event dates are right for them. Sailing Vouchers are valid from 12 months from purchase.
Simply print off the yacht sailing gift voucher that we email to you and you are all set. We will send joining instructions once we have booked them onto a course.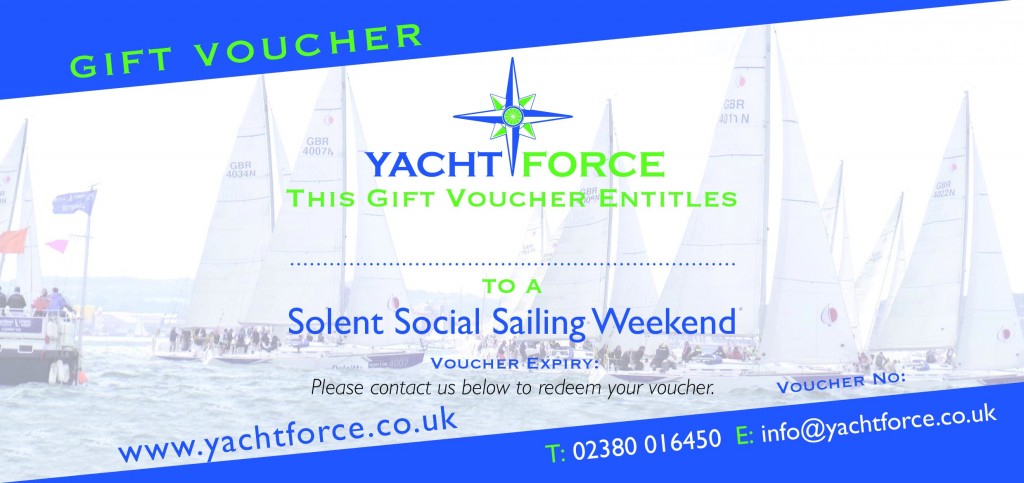 Phone in today and we will send a sailing gift voucher out immediately! We can take card payments over the phone or you can do a transfer.
More Information? Check out the website but if you need to please ring and we'll talk you through it.
See what Jim said about his Sailing Weekend £319 voucher event: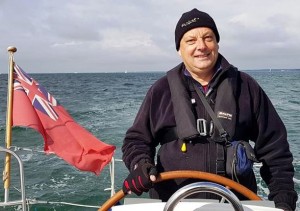 Jim Dennett, on a breezy Round the Isle of Wight weekend in September said, 'A birthday surprise weekend 7 September. From the outset I knew I was in good hands with a first class skipper Buster and first mate Vicky. They were both professional, knowledgeable and clear in all their instructions with a good thorough safety briefing before setting sail. I felt completely confident and safe throughout the whole weekend. The highlight, due to favourable weather conditions, was being able to sail around the Isle of Wight. I was given the opportunity to use sail, rope work and helmwork. Food and drink was first class, plentiful and of good quality. Positive feedback was given and definitely a confidence-building time. I would have no hesitation in sailing again with Yachtforce and look forward to booking with them again soon. It was a great way to gain experience and I would recommend it to anyone considering sailing either as a beginner or with experience.'
Telephone us on 02380 016450   info@yachtforce.co.uk