Yacht Racing & Spectator Day Charter
30th July – 6th August 2022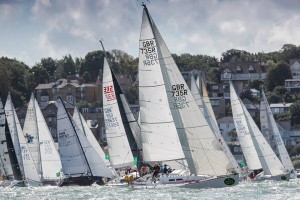 Book a skippered yacht charter for spectating at the 2021 Cowes Week Regatta. Charter your own 7 person yacht with Skipper for as little as £975 (some mid week days when on offer – available with own catering ) for a spectator event during this years fantastic yacht racing.
Get in among the action! Everyone should experience Cowes Week Regatta at some point in their life! It really is the pinnacle of the yacht sailing calendar. More than 1000 yachts, 8,000 competitors and 100,000 spectators a day flock to take part in Cowes Week in the first week of August.
Every year, this international regatta firmly places itself as one of the premier sailing, corporate hospitality and social events of the summer. Join us for a skippered yacht spectator event or some yacht racing combined with shore-side social partying!
Cowes Week – Hospitality Spectator Sailing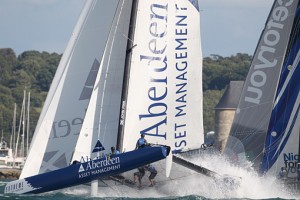 Treat your clients or sales team to a relaxed Cowes Week spectator (non-racing) hospitality package, for a max of 7, that takes in sailing among the racing fleets right in the action. You start with your safety briefing before setting sail at about 9am and get a feeling for the boat. We can be in the thick of the action in minutes from the berth. Here we sail among the various race classes ⁄ fleets to see the yacht racing close–up. You get involved with as much or as little of the sailing as you wish with hands on experience.
Tea, coffee and snacks will be provided on-board while we are sailing. Discuss your lunch-time catering options with us if you want more than a deli bag lunch – we can drop you ashore for a pub, sailing club or marina luncheon or anchor in a bay and serve a buffet picnic lunch with a glass of wine at extra cost. Finish off the afternoon by watching the final leg action of the racing action with a return to port leaving the yacht at 5.00 pm
Spectator Event  £975  (+ VAT at appropriate rate)
Yacht for  up to 7 Clients
Professional Skipper
Snacks & Drinks Aboard
Wet Weather Gear
Fuel
Safety Equipment
Free Onsite Parking
Deli Catering Available – for Additional Fee
Lunch Ashore – for Additional Fee
Cowes Week – Yacht Racing Day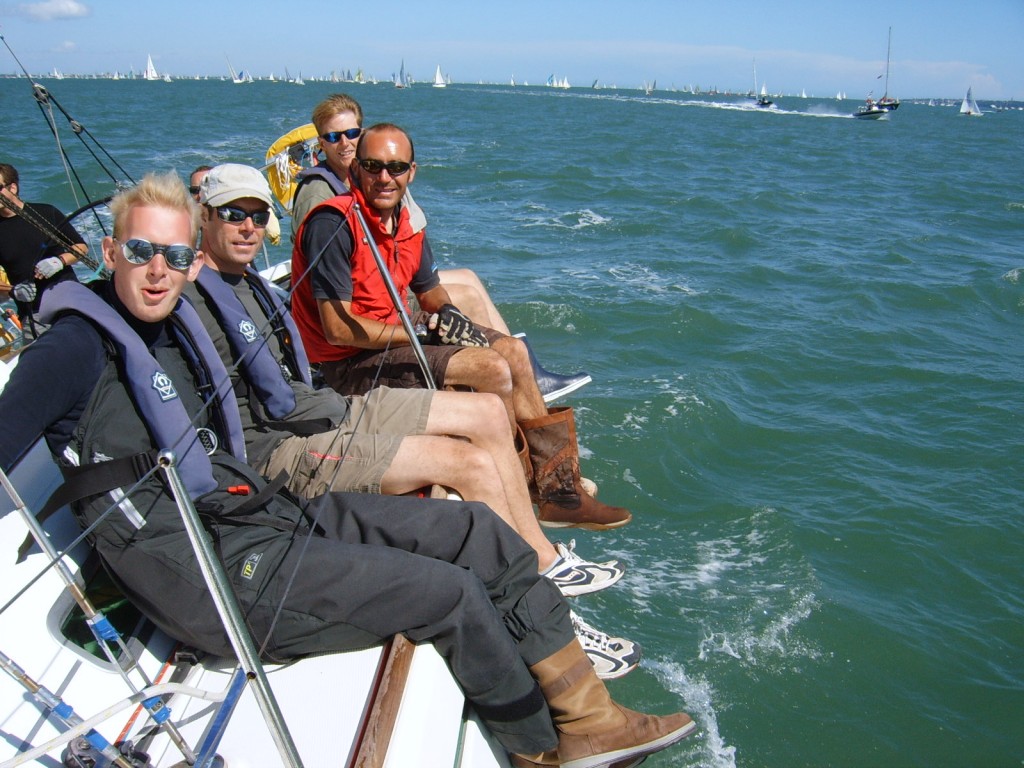 Meet at 0830 for your yacht race boat briefing, in time to plan the strategy and a have a quick practise before the race start at approximately 1100. Your Skipper and First Mate will show you the ropes and guide you through the race day. You will eat a racing lunch on the go. It really is a thrilling experience with adrenaline pumping action and close quarters yacht scenarios. After the racing, chill out and experience the shore-side hospitality and ambience that makes Cowes Week what it is. Meeting and return points can be Hamble or Cowes. We can take care of all your requirements and ensure that your race event runs as smoothly as possible. We offer full corporate branding packages for the yacht and the crew as required.
  Prices for max 8 clients from Cowes:
Individual Day Race £1,575 
Race Start Viewing Weekend July 30 / 31  £3,450
Yacht for up to 8 Clients
Professional Skipper & First Mate
Accommodation Aboard (for multiple days)
Racing Packed Lunch
Wet Weather Gear
Mooring Fees & Fuel
Safety Equipment
Race Entry Fees
Email us:  info@yachtforce.co.uk
Call us: 02380 016450