Round the Island Yacht Race June 25th 2022 – Individual Berths and Skippered Yacht Charter Available.  3 Day Event. Sorry Fully Booked

3 Day Event: 0930 Friday 24th June – 1500 hrs Sunday 26th June 2022. Race Day: Saturday 25th June 2022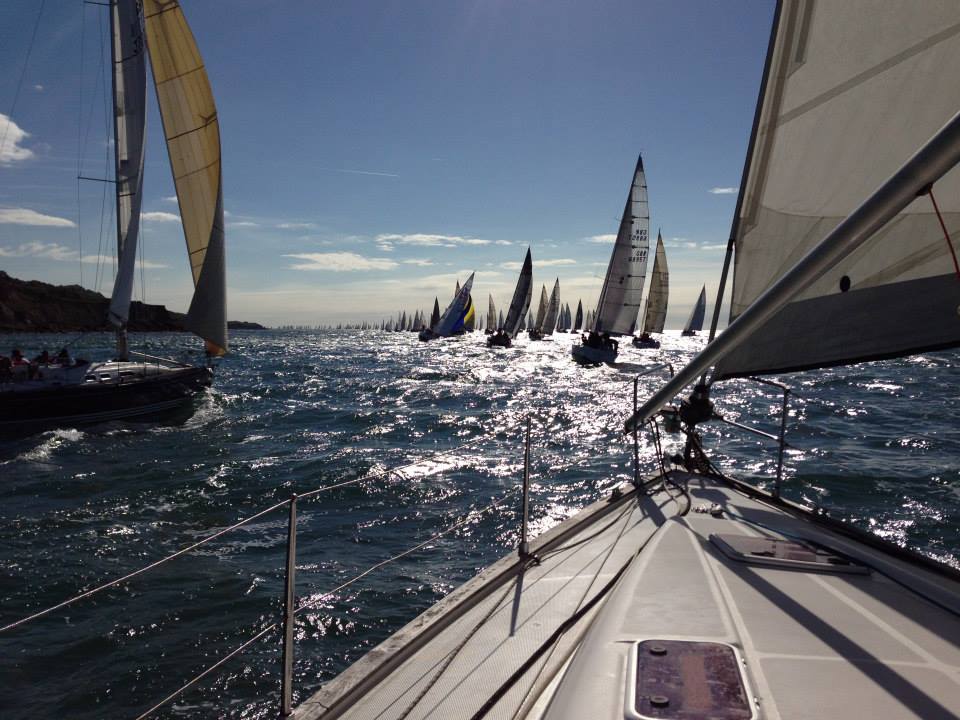 Round the Island Yacht Race (around the Isle of Wight) is just the most amazing event.  Grab an available berth or charter one of our yachts with Skipper and be part of one of the world's biggest yachting competitions – it is truly one of sailings greatest spectacles! Around 1400 yachts and over 16,000 sailors compete in the Island Sailing Club's Round the Island Yacht Race.
The yachts race anticlockwise around around the Isle of Wight, over 50 miles, starting at Cowes. It takes from 3 hours – 10 hours, depending upon the type of yacht and the wind. (ours take 8 – 9hrs in a good breeze. It is just a great weekend sailing experience.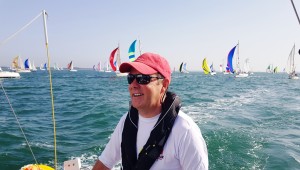 No previous experience is necessarily required.
We have race prepared yachts and also cruiser yachts that are less complicated. Talk to us so that we can match you, your experience and attitude with the right boat! We have an experienced Skipper and First Mate on board each boat to help guide you through what is required on your Round the Island Race experience .
We offer packages aboard the yachts as below with either a 'per person' price or a 'charter price for complete yacht' including a Skipper.  NEED A VOUCHER ? – RING US NOW!
Your Round the Island Yacht Race Event includes:
Yacht Use / Spinnaker or Asymmetric
Professional Skipper (& First Mate where appropriate)
From Hamble / Free Parking
Accommodation Aboard
Guaranteed Mooring (walk-ashore at Shepards, W. Cowes on Fri/Sat)
Fuel
Safety Equipment
Race Entry Fees
Racing Insurance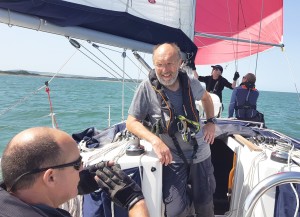 Booked
Elan 380 – Fast Cruiser / Racer with Spinnaker  – up to 7 clients (6 berths aboard)
Lovely sporty yacht available for a Skippered Boat with 1st Mate included with full sail inventory. 6 berths available on board in 2 x double cabins plus single berths either side in the saloon. We will take the Skipper / Mate off at night to fee up boat. Package price £TBC
3 – Day 'Book a Berth' Option – Elan 434 – Cruiser with Spinnaker
(Friday Practice / Saturday Race / Sunday Chill-Out Sail) FULL
The 3-day 'book a berth' option allows for a useful practice day meeting on Friday morning 0930 hrs. Boats will berth in West Cowes  on a 'walk-ashore' mooring right in the heart of West Cowes for Friday / Saturday night to allow access to enjoy the shore-side ambience and festivities. Yachts depart and return to Hamble unless stated otherwise. There are specification sheets which detail the exact package applicable to each yacht.
Jeanneau 43 – Cruiser with Spinnaker – (Booked)
Jeanneau 37 – Cruiser with Spinnaker (Booked)
Jeanneau 37 – Cruiser with Spinnaker (Booked)
Jeanneau 44i – Cruiser with Spinnaker – (Booked)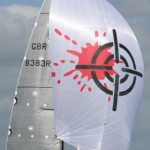 Please contact us to determine availability of book a berth and also complete yacht charter availability – this event always sells out but it is worth contacting us even late minute as occasionally we are able to put on an additional yacht at late notice!
Ages 14-80 Years Crew on Board – Read what the Keys family made of it!
Missed Out? Try our Cowes Week Regatta Options
James Fox – (he's done RTI Race with Yachtforce six times now) said, 'Please pass on my thanks and appreciation to Steve and Chris. Awesome guys, great fun and would love to sail with them again. So if you need numbers for next year then, as always, sign me up! Also – love the boat!'

Updated – 16/05/2022