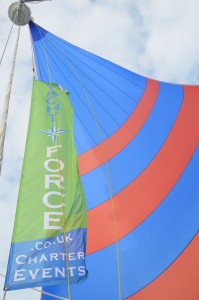 Discount Solent yacht charter and cheap bare-boat special deals or offers at short notice can be found above right at 'Latest Offers' Find our latest offers and discount by CLICKING HERE in the black menu bar top right of this and every page... next to the mailing list sign up.
You will notice from our prices that we offer exceptional value on our standard yacht charter rates which come out below the 'guaranteed lowest' published prices of many of the discount yacht charter and special yacht charter offers of other companies. We do not inflate our yacht charter price so that we can then use discount tactics to encourage custom but offer realistic and affordable year round yacht charter prices for the Solent, based out of the Hamble river on the UK South Coast. We'd be surprised to see lower prices!
Skippered Charter Weekends 
Fantastic opportunity to determine your own itinerary with your own Skipper to help teach, mentor and guide you – check out what you can do on a skippered charter here
Join us on one of our fantastic tuition and progression weekends for Day Skipper 'plus' level as well as beginners. Solent Sailing Weekends from £359 pp – excellent catered with G&T's and wine with meal (these run every month) – see here what is involved
Skippered Charter Weekend  & Individual Days – Special Offer Here
Individual Days from just (Winter rate) £525 p/day (9am – 5pm)
Some Weekends from just (Winter rate)£1,185 (6pm Fri  – 4pm Sun)
Choose a day from the list on the Latest Offers tab above  for some discount private, personal yacht training with your own Skipper. Gain some time perfecting mooring skills, gain confidence for your first flotilla or just take the family for a day out on board. You have a commercially qualified Yachtmaster Skipper to help and guide you through the sailing skill areas that you want to develop – in your own time. We only offer these special prices when we are looking to 'fill' specific dates. Chose any day between the dates below or take consecutive days and see if you are eligible for a further discount.
For more details or to make a booking Call: 02380 016450 or Email: info@yachtforce.co.uk