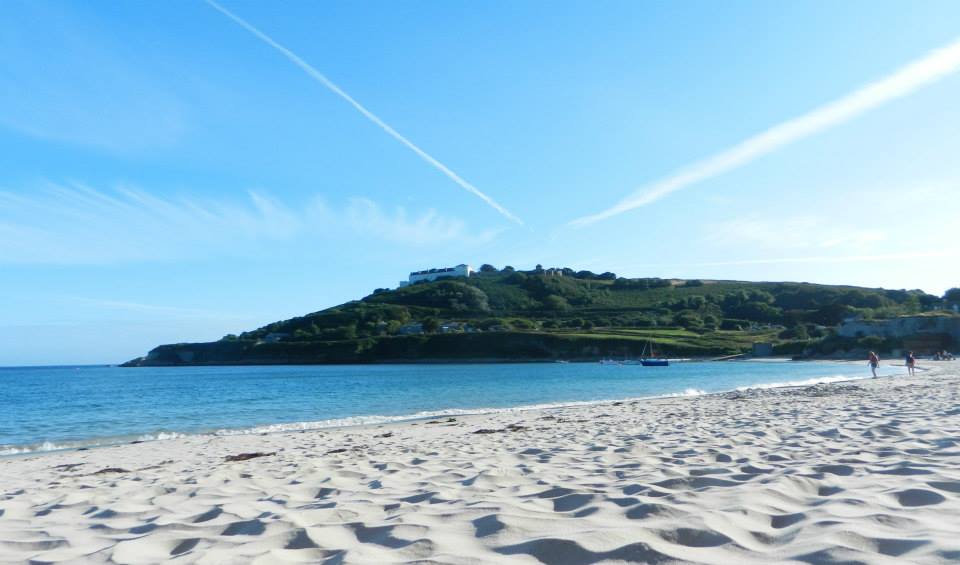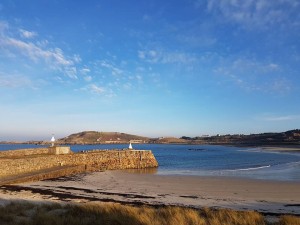 Cross channel and distance yacht sailing cruises and holidays are a fantastic way to see a variety of destinations. Sail, cruise and explore by yacht, the delights of France, Normandy, the Jurassic Coast,  West Country and the Channel Islands starting from Mercury Yacht Harbour, Hamble SO31 4HQ.
Please note: – if we cannot go cross channel due to current C19 restrictions on return – but we can go west along the UK Coastline! It makes a great yacht sailing holiday. Crossing the English Channel by yacht on one of our 'Channel Hops' is an unforgettable experience but so is the interesting coastline going West! Obtain that all important mile-building for your RYA yachting logbook, build valuable day and night sailing experience, make foreign and new port landfalls… look out for dolphins, and of course… sample the rich delights of the local culture, cuisine and wine!
NB: During Covid we are limited to certain areas of travel and we can 'Go West' in UK waters. Please be aware that we cannot travel to Guernsey or France at the present time due to restrictions upon entry or return to UK.  From December 3rd 2020 we can only consider household bubbles from Tier 1 & 2 are considering doing trips limited to a minimum of 3 aboard. It is impossible to socially distance on a boat. We risk assess each boatload / crew and you will be asked questions about your lifestyle, where you live and any recent travel you may have undertaken or will be proposing to take that may impact your time with us. You may ask any questions and we want you to feel comfortable with joining us aboard. You then join us at your risk if you are comfortable.
The Jurassic Coast yacht sailing cruise starts from Mercury Yacht Harbour, Hamble SO31 4HQ. and goes West out of the Solent past the Iconic Needles landmark off the Isle of Wight to Poole and the gorgeous sandy National Trust owned  Studland Bay (great for swimming) with its famous Jurassic Coast World Heritage Site white cliffs at Old Harry Rocks. If conditions allow we can continue further West past St Alban's Head navigating around the potential over-falls, possibly stopping off for a lunch stop in the dramatic Chapmans Pool. Further along the spectacular undulating fossil rich coastline you go past Lulworth Cove towards Weymouth.  Once past Poole we can moor either up the river at the Town Quay in Weymouth or possibly in the modern Portland Harbour Marina just North of Portland Bill. There is fantastic locally caught fish and  seafood at numerous restaurants and we eat out on one evening ashore. Depending upon the prevailing conditions we can sometimes return south of St Catherine's Point around the Isle of Wight returning into the Eastern Solent.
Going beyond Weymouth to Devon, Portland Bill to Start Point is just over 50Nm crossing Lyme Bay towards Brixham and west beyond.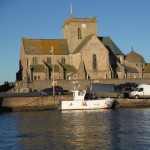 Cross Channel 'Hops' & Distance Yacht Cruises.
Your itinerary will depend upon prevailing wind and weather conditions but for 3 day cross channel hops expect to sail to Cherbourg or Alderney and back and for 5 or 7 day yacht sailing cruises expect to visit some of the following ports: St Vaast, Cherbourg, Diellette, Alderney, Guernsey and Jersey. The scenery is spectacular and the experience unforgettable. Cross Channel cruises & sailing trips mean passages of over 60Nm, watch systems and crossing the shipping lanes. For more detailed info on where you might go and some useful tips – See a blog here…
And St Vaast lock gate opening times here 2021 (in French time)
Start Location:  Mercury Yacht Harbour, SO31 4HQ Travel by Train Info:  (unless stated otherwise)
Time & Start Days:
( Early May3 Day) 'Bank Holiday' Weekend 'Channel Hops' & Cruises (6pm Thursday – 4pm Sunday)
(Other 3 Day) 'Bank Holiday' Weekend 'Channel Hops' & Cruises (6pm Friday – 4pm Monday)
(4 Day) Easter (Start Thurs 6pm – 4pm Mon)
(5 & 7 Day)  Cross Channel / Channel Islands Cruise (0930 hrs Monday – 3pm Friday or 3pm Sunday)
2021 Cross 'Channel Hops' & Distance Yacht Sailing Cruise Dates:
July
26-30 (5 Day Cruise) £1598 (Total cost for 2 persons sharing a cabin) £799 single (saloon berth) spaces please ring
August
16-22 (7 Day Cruise) £2150 (Total cost for 2 persons sharing a cabin) £1075 single (saloon berth) – full
28, 29 & 30 Aug  (3 Day Bank Hol) 'Go West' £918  (Total cost for 2 persons sharing a cabin) Single saloon £459 – 1 space

September 20-22 (3 Day Cruise) £999 (Total cost for 2 persons sharing a cabin) £499 single (saloon berth) spaces
October 25-29 (5 Day 'Half Term' Cruise) £1598 (Total cost for 2 persons sharing a cabin) £799 single (saloon berth) spaces
November 27 Nov – 3 Dec (7 Day Channel Crossing mix trip) ) £1698 (2 person price) in double cabin (spaces) / £1299 Single own cabin (limited availability) £999 Saloon berth – 3 spaces
Canaries Sailing
Jan 29th – 5th Feb 2021  (week 1) space
5th Feb – 12th Feb 2021 (week 2) space
All Channel crossings will be subject to Government advice  on travel regarding Covid – alternative trips will be West Country.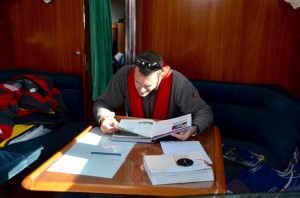 Passage Planning – Channel Island / France 7 Day Yacht Cruise
On any of our cross channel yacht sailing trips starting from Hamble in the UK you will have the opportunity to take part in navigation and pilotage and thoroughly test your knowledge and sailing skills – as well as having fun! You can take responsibility as the Skipper for your log book miles, passage plan and run the boat with the reassurance that our professional Skipper is on hand at all times to oversee and aid when required. Everyone will take part in the watch system and running of the boat as active members of the crew. Check out some great places to eat ashore here…
And a bit about the various ports here…
Please Note: On all these yacht sailing cruises and cross channel passages starting from Hamble, Solent UK the routes and sailing areas have to be determined by the weather and crew capabilities and safety is of primary concern. If conditions make a channel crossing impossible then it may be more prudent to do a Jurassic Coast cruise or use more sheltered waters available when necessary. The decision for the cruising areas to be used is taken by the Skipper and Directors of the company.
Cross Channel & Distance Yacht Cruise Price Includes the below:
Professional Skipper
Modern Coded Yacht
Accommodation Aboard
Food & Drink Aboard (excludes any evening meals taken ashore)
Fuel
Gas
Safety Equipment
Wet Weather Gear (Gill OS2 Jacket / Trousers adult sizes only)
(Please Note – There is a shared mooring fee kitty split between the clients – budget approximately on £50 for 7 day trip, £40 for a  5 day trip and £25 for a 3 day trip but it depends which marinas we visit… and how many are on board)
Adventure Sailing in the Canary Islands:
If you have a group and  want a Skippered Charter from Lanzarote any time from November to February – We can help! We will be in Lanzarote and available to arrange & Skipper your charter! Please be aware of any Covid guidance / regulations.
Jan 29th – 5th Feb 2021  (week 1)
5th Feb – 12th Feb 2021 (week 2)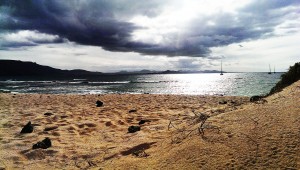 £999 Shared Cabin
£1559 Single Occupancy (limited availability)
+ Flights  Canary Islands Adventure Sail / Flotilla – Click  where we get to explore the largest marine preserve in Europe.
 October in Croatia  51ft  yacht (£999)  (Postponed) around the islands and an 'Assisted Flotilla' experience.  We also pla n to visit Scotland to explore the Scottish West Coast Islands and take in a couple of distilleries and some island exploration.
To Book:
Email Us: info@yachtforce.co.uk
Call Us: 02380 016450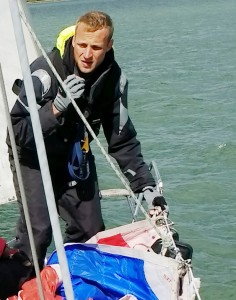 What Our Clients Say:
Ross Henderson, Easter Cross Channel Cruise – 'I thought the way you constantly educate the crew and explain the reason for taking action or your thought process behind anything from sail trim to navigation was very well received. It is great to be on a yacht and constantly receive this education'. 
Steve Hicks says, 'Buster puts all the stuff you learn on RYA courses into perspective and teaches you to be a sailor not just how to sail'.