Easy Travel Options from UK Airports to Mercury Yacht Harbour, Satchel Lane, Hamble, SO31 4HQ: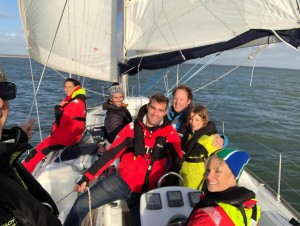 For travel to Yachtforce yachts at Mercury Yacht Harbour use the airports below listed in ease of journey time / least changes with the train providers. Failing that grab a taxi. There is plenty of free on site parking if you come by car. Just watch out for the sleeping policeman as you come off Satchel Lane.
Meet us at the top of A pontoon or in the on site restaurant / bar – Gaff Rigger.
Travel Tips:
Cheap Trains: A really good tip is to book advance tickets on the trains. On Southern Railway these  can be cheap as chips. Once ordered you can pick these up at the station ticket machines on arrival or download to your phone. There is normally assistance in human form to help / ask if you have a problem at the stations. If you buy an advance ticket and you miss the designated train the worse thing to happen is that you pay the increase in ticket price (difference)  or to be honest I have never been charged by the guard even when I offered. Just get on the best (next train) and then the guard may bring it up or they may just ignore it. So cheap you may chose to take 1st class!
Generally – Do NOT get a train to Hamble Train Station or Southampton Central Train Station. Preferably use Southampton Airport Parkway (if coming from London Waterloo direction) or Swanwick Train Station (if coming from Gatwick or Brighton) instead and taxi from there. It is quicker and easier!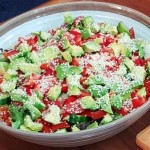 Local Supermarket Delivery: https://www.tesco.com/ or click and collect only 5 mins by car. Huge supermarket. Sells bedding / towels etc as well as food.
UK National Rail Planner: https://www.nationalrail.co.uk/
UK Airports
Southampton Airport:   https://www.southamptonairport.com/
14 minute taxi ride to Mercury Yacht Harbour.
http://www.checkercars.com Taxi rank at the airport but they are not the cheapest. £35
Cheapest option  (£22 taxi)  is to walk through the railway station (over the foot bridge) to the the parking area and pick up a taxi cab from the taxi stand outside the ticket office or call for a local taxi and ask them to meet you at Southampton Airport Parkway Train Station parking area outside the ticket office.
Gatwick Airport:   https://www.gatwickairport.com/
The train station is found at Gatwick South terminal but there is easy access from the North to South terminal via an airport monorail shuttle approximately every 3-5 minutes with 4 minute journey time. It brings you out at the station.
If you have to overnight at Gatwick airport and you are not off at the crack of dawn think about http://gatwick.arorahotels.com/# it is only 9 mins from Gatwick and has access from the hotel onto the train platform. Cheaper better quality than the less expensive hotels at the airport and the ability to walk into town / watch a film / get a meal / go shopping etc. it is where our Skippers stay given the chance.
The cheapest direct line is to take Southern Railway to Swanwick £18 (1hr 36min) direct. The more expensive option is to travel by SW rail and change at Clapham Junction then on wards to Southampton Airport Parkway £37 (1hr 40min).
Gatwick Airport – Swanwick Train Station 1hr 36 minutes.
Trains hourly at 9 mins past hr.
Full price adult – £18.70   'Advance' Ticket from £8 adult.
https://www.southernrailway.com
Taxi Swanwick Station to MDL Mercury Yacht Harbour SO31 4HQ. http://radiotaxis-online.co.uk/   Approx 13 minutes drive – £15
There is a taxi rank at Swanwick Railway Station but it is best to call and book just to make sure that your train is met and if you have pre-booked meet at the front of the station – NOT the taxi rank which is 50m away.
You can then go past Tesco Superstore. Useful for click and collect groceries – only adds on 2 minutes to journey time via Tesco: https://www.tesco.com/
Birmingham International Airport:    https://www.birminghamairport.co.uk/
Though further away from the marina the train is perfectly do'able but expensive. It is probably cheaper to hire a car from this airport if there are more than 2 of you traveling. Car hire is 5 mins walkway from this airport. There is a cover over most of the walkway.
Short 4 min monorail shuttle to the train station from upper level in airport.
Birmingham International Train station – Southampton Airport Parkway 2hr 10 min £93.90 / Advance £41.70
London City Airport:    https://www.londoncityairport.com/
DLR into London.
Change to get London Underground to London main line Railway Stations.
Victoria – Swanwick (Southern Railway) 2hr 10min. £33.30 advance from £5
Waterloo – Southampton Airport Parkway (SW Rail) 1hr 6min £46.10 (advance tickets from £22)
 Heathrow Airport: https://www.heathrow.com/
Not the easiest transport by rail / bus so a taxi Uber is not a bad option. Otherwise you have to bus it to Feltham and then take a train.
Map Shows Swanwick or Southampton Airport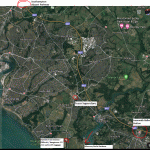 Map Shows Walk From Hamble Train Station – NOT ADVISED
Generally – Do NOT get a train to Hamble Train Station – unless you are willing to walk over rough heath ground with loads of rabbit holes and fox poo and take the risks of traffic on the road.
Taxis will generally not pick you up there as the journey / fare is too short. The walk is dangerous down the road but there is a track through the common land for the adventurous in the dry and when it is daylight which includes a short section (60m on a blind bend) on the road – so it can be dodgy. It takes 22 mins walk if you do not get lost and you will need to be preferably carrying a back pack for your kit and you have to duck through a hole in a wire fence about opposite the garage at Hamble train station.
If you are going to attempt it check it out on google earth beforehand and don't whinge to us if you have turned your ankle… it is your OWN risk.
See map insert at bottom.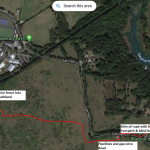 Taxi Firms from Mercury Yacht Harbour
Radio Taxis – 023 8066 6666
Viking Cars – 023 8040 6633
Phoenix Taxis – 023 8064 2321