Lanzarote Yacht Sailing Holidays & Charter During Covid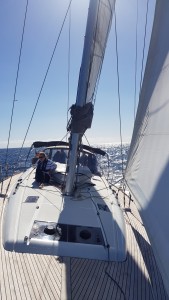 What can be more idyllic than the thought of your own large Lanzarote charter yacht, with your own private Skipper to keep you safe, your own family group or 'bubble', in the sun with warm winds, staying safe and self socialising, eating outdoors at restaurants and getting away from the rat race. Temperatures in November are between 21-26'C with a fresh breeze that blows at night too.
We are getting more and more charter requests about Lanzarote, and we often get questions about flights, regulations and the situation on the Island itself.
The Yachtforce Team absolutely love it in Lanzarote!

Why are the Canary Islands one of the safest destinations? 
Due to the low population density, there have hardly been any corona cases on Lanzarote in comparison to other Spanish regions on Mainland Spain. The Canary Islands are the least affected zone.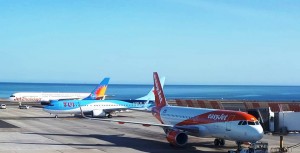 Flying to Lanzarote: 
From the October 2020 you are allowed to fly to Lanzarote without quaranteen on return to UK .
You do have to wear a mask on the flight unless eating / drinking. You do not need to present a negative corona virus test certificate.
When you arrive at the airport, samples are taken and the temperature is measured. Some airlines offer a return flight guarantee.
Hygiene rules
Where a safe distance of 1.5 m separation between people cannot be guaranteed there is a national regulation requiring the wearing of a mouth and nose covering in all public places – inside and outside closed rooms . On public transport, a general mask wearing rule applies. Under 6-year-olds and people who cannot due to health reasons are exempt from the rule.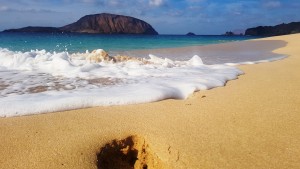 Are the shops open?
Shops with a retail space of up to 400 square meters can open in phase 2  regions with 40 percent of their capacity. In Phase 3, businesses can open up with 50 percent of their capacity.
Are the restaurants open?
Restaurants are allowed to operate their outdoor management with a maximum of half of their tables and a maximum of ten people per table, as well as paying as cashlessly as possible.
What about cultural events? 
The Canary Islands currently is in Phase 3, so up to 80 people (one third of their capacity) are allowed indoors and 800 seats outside. Theatres (with less than 300 seats) and other public spaces can be opened with separation measures and up to 50 percent of their capacity in phase 3.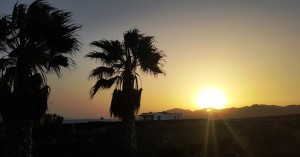 Yacht check-in / check-out? 
The check-in and check-out takes place as usual, if safe distance cannot be kept there is a wear a mask rule. All surfaces are disinfected by before customer contact. We also recommend that you wash your hands regularly. Our boats are disinfected before and after customer contact and, as always, cleaned within the smallest detail according to the highest standards.
Hygiene rules on the yacht? 
We would like to point out that the same hygiene rules apply on the sailboat as mentioned above. A check of the mask wearing  on board cannot and will not be carried out by your charter company!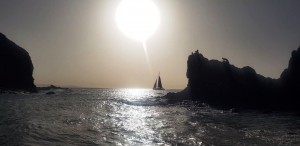 Shopping service.
If you want to be on the safe side, you can also use our shopping service. Just send us your shopping list for your sailing trip and we will get everything you and your crew want!
Get your sailing holiday back:
Free, flexible and uncomplicated booking
You book with Yachtforce at your desired date and have up to 30 days for departure time to postpone your booking (free of charge)
Alternatively, you will receive a voucher
Different payment models of your choice: 30%, then 70% or 30%, 20%, then 50%
If, for various reasons, your booking cannot take place in the winter of 2020, postpone it to 2021 at the same prices.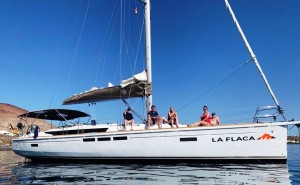 We wish you the best, health and strength!
We hope to see you at our Lanzarote base as soon as you feel comfortable to travel. Your guaranteed a cold welcome beer! It is waiting for you!

If you would like to know more about yachts and your charter options then it is best to speak to Buster who has done many months sailing around the Canaries. If you would like a Skipper to look after you (the Summer months can be fairly fruity wind wise) then no problem.  You can either take one of our guys or we can arrange a very good local guy for you. We can also assess your experience and give you an understanding of what to expect when you get out there.
We know the fleet, have inspected the centre and the paperwork, and more importantly – we know the people at the charter base personally.
Email: info@yachtforce.co.uk
Tel:02380 016450
Skipper Requirements for Bare boat Yacht Charter in Canaries
Minimum Tidal Day Skipper qualification with experience of strong winds plus a capable First Mate. You are required to have a VHF licence. Please be aware that winds specifically in Summer months can be strong  F6 or above. There are some areas that have acceleration zones. Please speak to a member of our team with regard sailing conditions. These strong winds are not a problem if you have a professional Skipper aboard. With larger boats and a confident Skipper it is fantastic sailing in a stunning location. See here a useful itinerary a circumnavigation of Lanzarote
 Lanzarote Yacht Make / Size

Cabins + (Heads)
Year
Cost
Deposit

Obligatory Charge

Inc. Cleaning/Bedding / Towel /Outboard / Dinghy or SUP. All Mooring Fees inc. water / electric


BAVARIA 37
3  (+ 1) 2015
€3026
€1.500,-
inc
BAVARIA 41

3  (+ 2) 2015
€3531
€1.500,-
inc
BAVARIA 46
3/4 (+ 3) 2014
€3985
€2.000,-
inc
BAVARIA 46 Vision

3 (+ 2) 2015
N/A
€2.000,-
BAVARIA 46
4 (+ 3 2015)
€4086
€2.000,-
inc
BAVARIA 51

4/5 (+ 3) 2016
€4742
€2.000,-
inc
BAVARIA 51
4/5 (+ 3) 2015
€4742
€2.000,-
inc
BAVARIA 56
5/6 +3 2015
€5802
€2.000,-
inc
Jeanneau 479
4 (+4) 2018
€4490
€2.000,-
inc
Jeanneau 519
5 (+3) 2018
€5146
€2.000,-
inc
Lagoon 450 Cat
4 (+4)
N/A
€3000
N/A
 'Sailing in Company' Fee


 2 Cab

£

 3 Cab

£150

 4 Cab

£190

5 Cab

£230

 Skipper
 €240 p/day
 Hostess
 €120 p/day
Tel: 02380 016450