Solent Yacht Sail Charter with Skipper – Yacht Day Trips, Weekend or Week Sailing Holidays From UK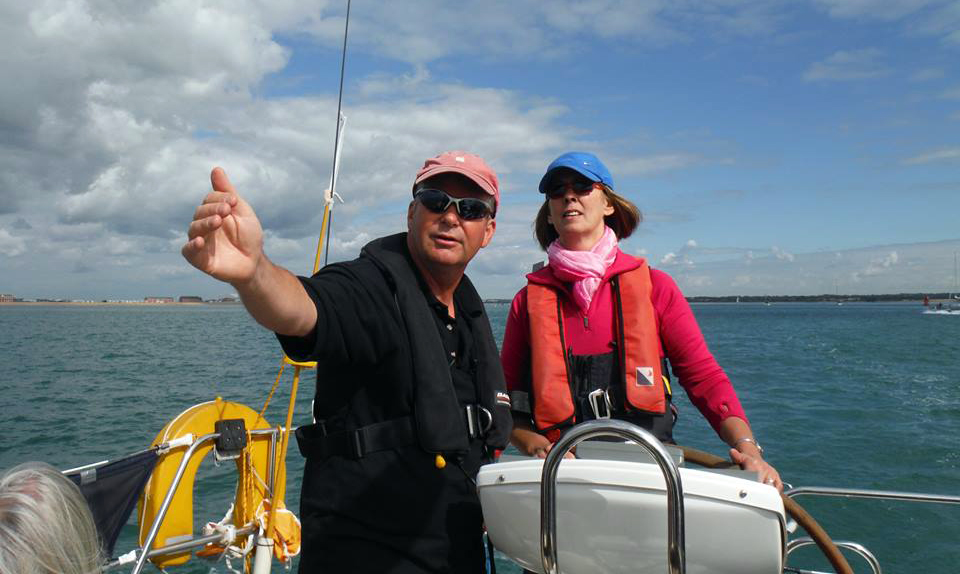 Solent Skippered Yacht Charter / Hire – Sailing Breaks, Weekends & Holidays are fantastic fun for the family or friends. Taking a sail boat rental in UK with your own Skipper (Captain) or Instructor is excellent for flotilla training, improving sailing skills, building boat handling confidence and specific skills or drills training for yourself, family, children and friends. Skippered yacht charter is a fantastic, flexible way to learn new skills and tricks of the trade or to simply take a family sailing holiday going west along the Jurassic Coast, kick back and relax.

No matter if you are a beginner, Day Skipper or Coastal Skipper wanting to brush up on some yacht sailing skills, if you opt for 'skippered yacht charter' and take your own private yacht Skipper you can dictate your own itinerary, exactly where you go and what you want to learn – but with someone else to take overall responsibility of your voyage and teach you along the way. Our very friendly and patient yacht Skippers are all commercially endorsed by the MCA ensuring they have all the qualities and skills to make your yacht charter memorable and enjoyable.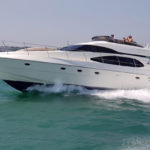 If you are looking for a Skippered Motor Yacht / Powerboat Day – Click Here.
Special Offers & Latest Availability
Yacht Sailing With Your Own Skipper – Click Here!
Sailing Yacht Charter With Skipper – Excellent for:
Family Sailing Holidays
Getting the Kids Afloat
Flotilla Training
Boat Handling, Skills and Drills
Sailing Tuition Days
Adventure Cruises
Mile-Building
Special Occasions / Birthday Parties / Anniversaries
Often people just need a a small confidence boost to their sailing skills, need more intensive training for members of their family or friends or want some further boat handling skills before they take their first charter. We will teach you any aspects of yacht sailing in a manner that is suitable to your learning style, so that you learn at your own pace and keep you comfortable and at ease. If you want a less formalised approach and just need a helping hand and guidance – no problem.
Speak to us with regards your requirements, what size boat you think you would require, how many berths, how long a charter and what you wish to get from the experience. We run chilled out skippered charter weekends, week long explorations, 'kick back and relax' style family yacht holidays plus intensive sailing skills and drills sessions. We can provide family / child friendly first mates to help look after the kids. Own boat tuition is also available .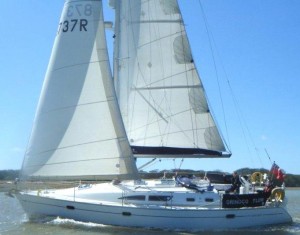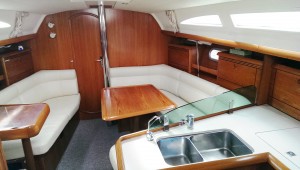 Yacht pictured – Jeanneau 37 Sun Odyssey.
Charter with Skipper
Yacht Including Skipper Pricing 2022:
Includes: These prices include the yacht 'Welcome Pack' with tea / coffee / sugar / cleaning products / 1 bottle of gas. It includes the skipper and home port berthing fees. You will be expected to feed and provision for the skipper during your charter and leave one aft cabin for his / her sole use.
Extras: Wet weather gear (adult sizes) / fuel / mooring fees / outboard / spinnaker / 'walkaway' clean down fee / Covid 19 sanitiser fee / any shore-side accommodation required for Skipper / First Mate (if you want sole occupancy)
An example price of a 9 berth, 37 foot yacht with Skipper (in non- race / regatta periods) would be:
Own Provisioning / Own Catering
Days
Low Season
Nov – Mar
Mid Season
Apr / May
Sept 4 – Oct
High
Season
May 28 – 4 Sept
Day (midweek)
1
£595
£725
£795
Day (weekend)
1
£948
£1110
£1225
Weekend
2
£1285
£1555
£1750
Mon – Fri
5
£1,770
£2,275
£2790
Week
7
£2450
£3,300
£3740
| | |
| --- | --- |
| Yacht Charter Extras: (Covid19 fogging disinfection is compulsory during periods of Government restrictions) | |
| Anti-Covid Fogging Disinfection Fee (when applicable) | £75 |
| Cruising Chute / Spinnaker | £50 per day |
| Outboard Engine | £85 per week / £50 weekend |
| Wet Weather Gear (adult only) | £10 per day |
| Sleeping Bags (not currently available) | £5 per day |
| Skipper (On our yachts) | £250 per day |
| First Mate | £110 per day |
| Fuel | Fill up or £20 p/day Solent use |
| Refueling Charge | £45 plus pump price |
| 'Own Yacht' Skipper | £250 + VAT per day |
| Channel Charts France Portfolio Pack | £50 per week |
| 'Walkaway' Clean Down Fee | £95 |
| 1 Day at Weekend (if possible) | 85% of weekend price |
| 37ft Single Day BB Charter Mid-Wk / W/E | £585 / £969 |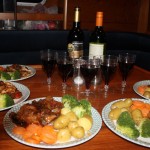 Skippered Yacht with Catered Option:
We also run a catered option with wine and G&T 'sun-downers' to our Skippered Charter on similar lines to our Sailing Weekends and wherever possible we offer to put a First Mate / Host on board to help with the running of the boat, the cooking and additional teaching making fantastic teaching ratios and an excellent learning environment. All meals taken aboard are included. One meal during the charter is taken ashore at own cost. Mooring fees (other than home port) and fuel are extra and see here at the bottom of this page for any optional extras.
An example price of a 9 berth, 37 foot yacht with Skipper / First Mate with catering for a max of 5 persons (1 evening meal taken ashore at own cost for 2 or more day events) in non- race / regatta periods would be:
Skippered / Catered Charter

Includes First Mate (catering for 5)

Days
Low Season
Nov – Mar
Mid Season
Apr / May
Sept 5 – Oct
High
Season
May 28 – 5 Sept
Day (Midweek)

1
£740
£975
£995
Day (Weekend)
1
£1140
£1350
£1465
Weekend
2
£1895
£1995
£2385
Mon – Fri (Midweek)

5
£2850
£3250
£3765
Mon – Sun (Week)

7
£3495
£4325
£4865
Extras: Wet weather gear / fuel / mooring fees / outboard / spinnaker / any shore-side accommodation required for Skipper / First Mate (if you want sole occupancy) – please see extras at bottom of bare boat charter page. Optional Extras
See here for further information about sailing holidays with Skipper for the family
WEEKEND & SPECIAL OFFERS!
Jeanneau 37 with Skipper (Fri 1800 – Sunday 1600 hrs)
We sometimes do special packaged offers on this yacht. It is available for skippered charter package with excellent Skipper coach and mentor – Includes 37ft, 9 Berth Yacht + Skipper. If you are flexible on dates have a look at our 'Latest Offers' for available dates / prices.
Yachts available for charter
Our superbly equipped and maintained charter yachts come with stereos, most with heaters, 'welcome pack', all safety and state of the art navigational aids and equipment. Sea Start comes for peace of mind and all our charter yachts are coded to the MCA safety requirements. Sail in the sheltered waters of the Solent with its wide array of different ports, harbours, creeks and rivers – or sail to further destinations and take in some French ports and the Channel Isles. The choice is yours. See here best travel options from UK airports.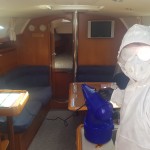 C19 Sanitisation Measures
Contact us now: Tel: 02380 016450 Email: info@yachtforce.co.uk