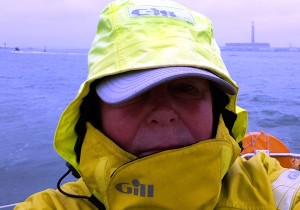 Yacht Sailing Wet Weather Gear
You need it whether you like it or not –  to keep the rain off, spray out, windchill off transfer from yacht to dinghy to shore. Good hoods and combined with a baseball cap or beanie make for a good wet weather or winter combo.
We have Yachtforce baseball caps available for purchase for £15 and Beanies for just £10
We supply jackets and separate high trousers in mainly adult sizes unless you are ladies 10. We have Mens S, M, L, XL, XXL and Ladies 10 and we have around 25 sets. We also have 1 set of kids age 9-10yrs.
(We do not supply footwear due to health reasons). We regularly wash and reproof our wet gear. If you have your own please use soap flakes and not detergent to clean them.
Gill Men Size Chart
XS
S
M
MT
L
XL
XLT
XXL
XXXL
Average Height
(cm)
5'2″-5'4″
(158-163)
5'4″-5'7″
(163-170)
5'7″-5'10"
(170-178)
6'2″-6'3″
(188-191)
5'10"-6'1″
(178-186)
6'1″-6'2″
(186-188)
6'3″-6'5″
(193-197)
6'2″-6'3″
(188-191)
6'2″-6'3″
(188-191)
Chest
(cm)
34″-36″
(87-92)
36″-38″
(92-97)
38″-40″
(97-102)
38″-40″
(97-102)
41″-43″
(104-109)
44″-46″
(112-119)
44″ -46″
(112-119)
47″-49″
(120-125)
50″-52″
(127-132)
Waist
(cm)
28″
(71)
29″-30″
(74-76)
31″-33″
(79-84)
31″-33″
(79-84)
34″-37″
(87-94)
38″-40″
(97-102)
38″-40″
(97-102)
41″-43″
(104-109)
44″-45″
(112-115)
Inside Leg
(cm)
29″
(74)
30″
(76)
31″
(79)
33.5″
(86)
32″
(81)
33″
(84)
35″
(89)
33.5″
(86)
33.5″
(86)
All metric measurements are in cm and have been rounded to the nearest 0.5cm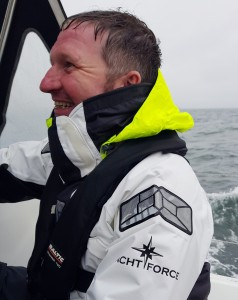 Yachtforce Gill OS2 Kit

At Yachtforce we have both Gill OS2 and Coastal sets of waterproofs available.
These sets cost in excess of £450 and we think they are good pieces of kit.
2-layer laminated fabric, creating an incredibly waterproof, windproof and breathable protective shell.
Fully taped seams for a waterproof seal.
Laminated moisture-management fabric technology with a durable water repellent outer finish.
Advanced composite waterproof fabric featuring a combination of Hydrophobic and Hydrophilic technologies that efficiently transport moisture away from the skin whilst keeping the wearer 100% protected from the elements.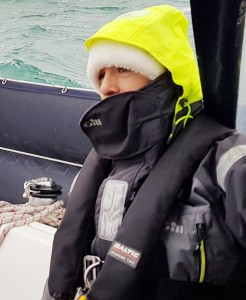 This is the same kit that our regular Skippers and First Mates use in UK waters. High collar and good hoods make December sailing comfortable.
Either for use as full sets or the high trousers can be worn on their own if it is warm.
For use in the Canaries, Greece or Croatia we use the lightweight jackets and breathable lightweight trousers. Stuff that packs really small and light as we only take hand luggage.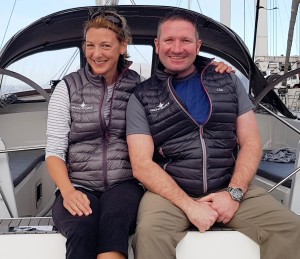 Just as a 'by the way' – the Gill hydrophobe waterproof down gilets are incredibly light and pack very small but are just so incredibly warm. Great for our foreign trips. (unfortunately we only supply these to staff members)
Check out the sizes on the chart above to make sure you request the right size wet gear for your trip.