A Yacht Sailing Gift Voucher
A yacht sailing gift voucher experience makes for a  superb present. Chose from a Yacht Sailing Weekend Experience,    Sail Around the Isle of Wight , Cross Channel Cruise, Round the Island Race Event or even a Canaries Sailing Holiday. All make the ideal present for those wanting to start sailing or improve upon their skills with some consolidation.  Print off your electronic voucher and pop it in a Birthday, Christmas or Anniversary card to make a special present.
You can either buy a complete experience or ask for a value towards an event. Each event detail is on the particular web page but we have documents with further information that we can also send you.
Buy Yacht Sailing Experience Gift Vouchers or Cards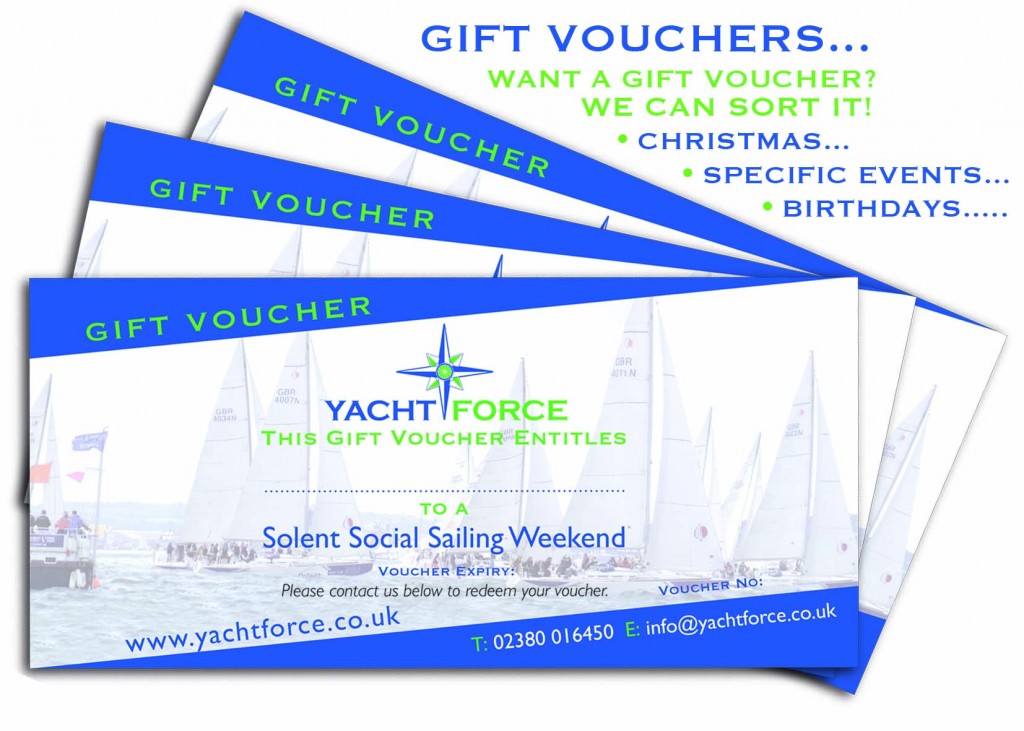 No Set Date For Your Yacht Sailing Experience? –  No Worries
No need to set a date immediately – buy a yacht sailing gift voucher and then let the recipient decide which course dates are right for them. Check out dates on the website – we run these weekend experiences twice a month in season.  Vouchers are valid from 12 months from purchase.
Simply print off the voucher that we email to you and you are all set. We will send joining instructions once we have booked them onto a course.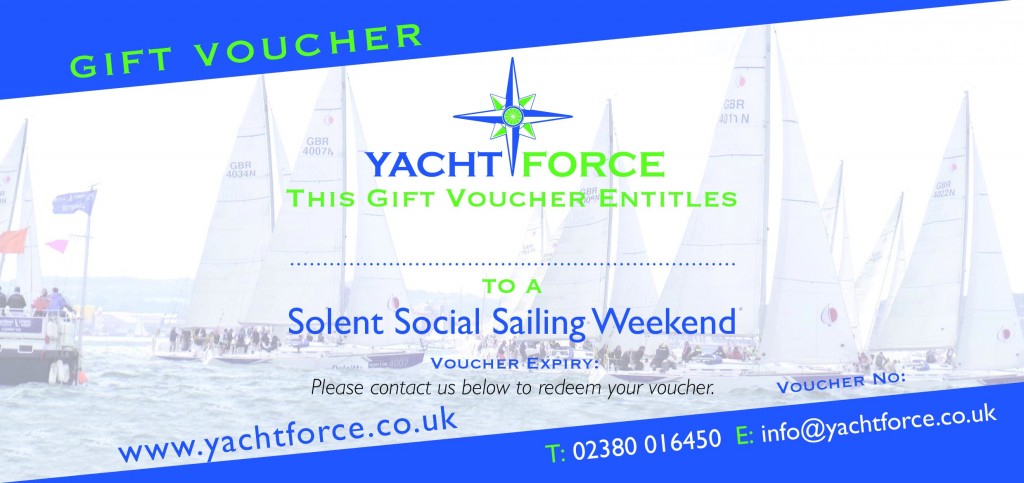 How to Order Your Yacht Sailing Experience Gift Voucher
Phone in today and we can take payment over the phone and will send a sailing gift experience voucher out immediately! If your event is not on the voucher list – just let us know and we will do our best to accommodate you!
Weekend Sailing Experience: £359
Sail Around the Isle of Wight: £359
Round the Island Race (3 day event): £659
Voucher Values: £100 / £150 / £200 / £250
02380 016450   info@yachtforce.co.uk