Flotilla Training – Confidence Building – Boat Handling Skills – Mooring Practise.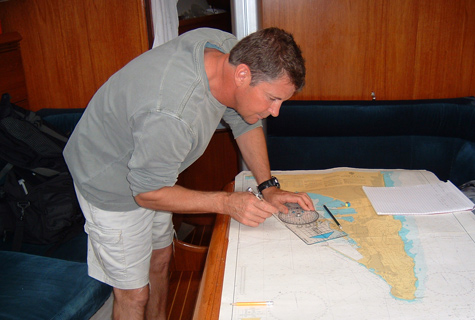 Private yacht tuition with a Skipper aboard your yacht  is the best way to increase your own personal skills and confidence.  Learn at your own rate without the pressure of a course.The high ratio of instructor to student (you or your small group) means that you can specifically personalise the tuition to your needs and aspirations.
We can help you gain confidence in those areas that you feel you need more practice and more understanding whether it be practical navigation & tides, 'parking practice' with tips and practical solutions / advice for tricky mooring situations.
Often we help people who are about to undertake their first flotilla and just want some 'brush up' skills before they take off to the Mediterranean or Carribean for their Yacht Flotilla. On these occasions we will cover the typical 'reverse' mooring methods used in non-tidal areas, anchoring methods, reefing skills and your typical navigation requirements whilst on holiday.
See our 'Latest Offers' tab above the menu for any 'Fill In' days that we have coming up giving 25% off the normal price. Take more than 1 day for greater discounts… and sign up to our mailing list to be informed of those offers coming up.