Practical Yacht Sailing Skill Development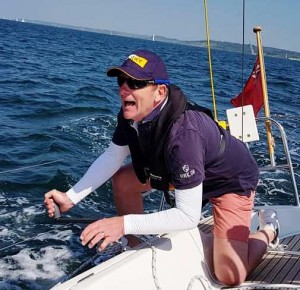 We recognise that everyone learns in their particular individual manner. We offer a full range of bespoke learning and course development processes for your sailing progression so please speak with us to discuss your particular needs and best learning style. Yachtforce can offer 1:1 learning, small group private skippered charter and this can be done either day by day, weekend or on a weekly basis to achieve the particular skills that you are after or possibly your International Certificate of Competence (ICC) if you wish to charter abroad.
We also offer RYA practical yacht sailing courses from our partners whom we work extremely closely with. These are all delivered by highly qualified and patient instructors, who will ensure that you have a truly memorable and fun experience whether it is your first time to yacht sailing and you are looking to learn to sail – or you are an 'old salt' wanting to achieve your Yachtmaster.
Learning and Development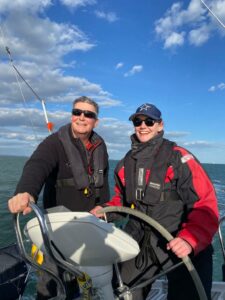 For those preferring to learn specific skills in a more relaxed environment, advance beyond Day Skipper to practice certain elements, or just experience life afloat as a beginner with excellent fresh cuisine, good drinkable wine and the occasional cheeky 'G&T' plus a social element – look at our variety  of 'non RYA course' format sailing tuition weekends. Excellent for bringing the other half on, to get them involved with sailing with fantastic instruction ratios of up to 3:1! Loads of learning but without the pressure of a course.
Those requiring that all important mile-building for the log book or wish to travel out of the Solent check out our  'Go West Jurassic Coast', France , Channel Islands, cross channel, Scotland sailing cruises and sailing holidays abroad.
RYA Courses and Prices
The table below gives an overview of the RYA practical courses that we offer from some of our RYA training school partners that we have extremely close ties with (along with the prices for each and the price for reduced 3:1 ratio courses). Courses are run throughout the year including winter, with peak season being between April and September. Hamble School of Yachting not only look after the bulk of the maintenance of our yachts they also deliver our Solent based RYA courses from Mercury Yacht Harbour, Hamble which is the home base for Yachtforce's yachts.  Lagoon Watersports deliver the Brighton Marina based RYA courses. We often use a combination of non course format development for individuals mentoring people towards their chosen goal and if that includes RYA certification we guide them towards the appropriate course and provider. Often we then continue development towards in the progression phase.
If you know that a particular RYA course is what you need and you are ready to book then you can click the link for the on line booking within the tab. The on line booking is only available for RYA courses on this page and those delivered from Hamble.
For more information on each course including upcoming dates and prerequisites, simply click the tabs below and more information will be displayed below.