Cowes Week Yacht Racing / Spectator Event / Weekends
Regatta Runs 30th July – 5th August 2022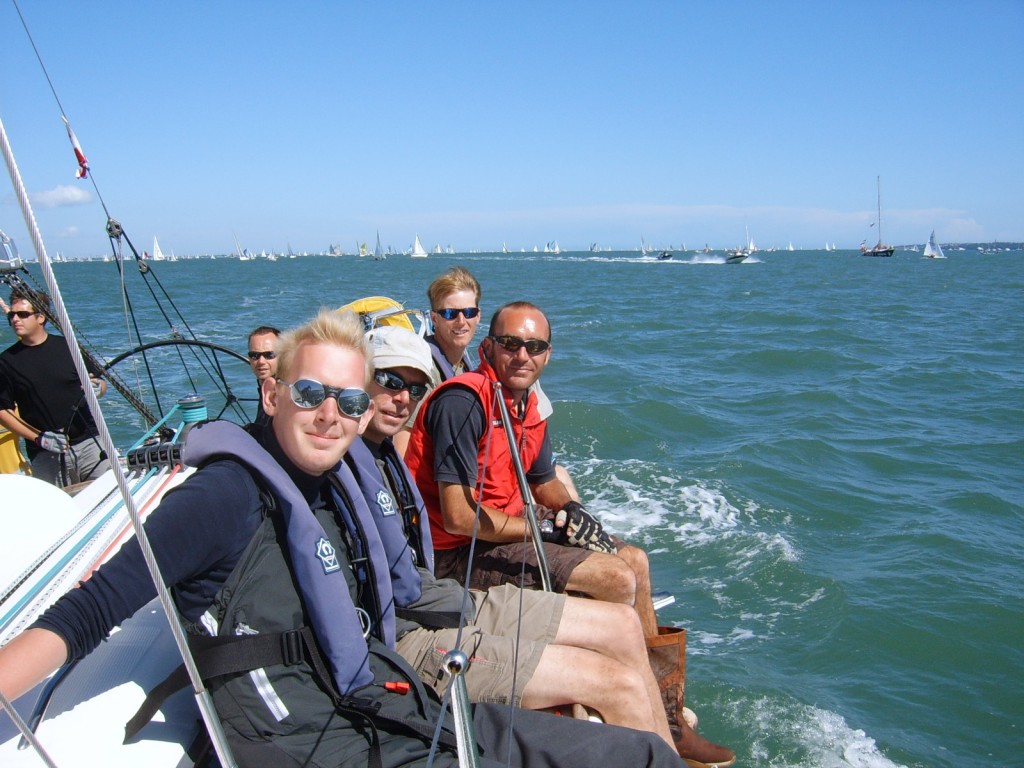 Cowes Week Regatta 2022
Be seen at Cowes Week Regatta 2022. The most amazing UK yacht sailing regatta. Join us for skippered yacht spectator event, or some weekend low key yacht racing combined with shore-side social partying! We can provide either a fantastic yacht sailing / spectator event – or if you want you can get involved with the racing and we teach you too. Our professional Skippers and First Mates will guide you through the experience. Book your individual berths and crew places now – or take a complete race charter yacht. We have different types of yachts available depending upon peoples experience – racers or cruisers based from either Cowes or the Hamble. You can be a beginner on these events and have a great time!
Complete Skippered Yacht Charter Prices: 
£975  – Some Mid-Week Viewing Days (per yacht – max 7 clients from Hamble)
£1,570 Individual Race Day    (per yacht – max 8 clients from Cowes)
£2,995 Weekend Race Event  (per yacht – max 8 clients from Hamble)
Professional Skipper
Accommodation on Board (for multiple days)
Snacks & Drink Aboard (excludes meals ashore)
Safety Equipment
Race Entry Fees (where appropriate)
VAT at appropriate rate
Cowes / Solent Race Viewing Weekend

30 / 31st July 2022   (buy a berth) £790 (price for cabin for 2 persons) £419 Single (saloon berth) – 5 spaces – from Hamble, Skippered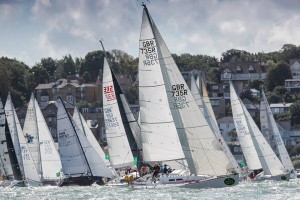 An action packed itinerary. Sail the Friday night for an evening sun-downer sail . We are used to having beginners on board. Learn loads and then on the Saturday watch racing during the day and get to grips with your sailing – Awesome! Return to our overnight berth for some well earned food ashore.
On Sunday have more tuition afloat with a great 'Sunday brunch' plus watch the race starts getting close to all the action of Cowes Week Regatta
We have excellent catering aboard with 4 course meal with wine and the odd cheeky G&T.  We are used to having beginners on board so don't worry if you are of limited or no experience.
 Contact us for individual information sheets for our available yachts.
02380 016450   info@yachtforce.co.uk