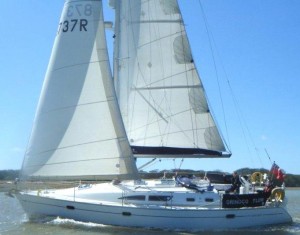 UK Discount Solent yacht charter with a professional skipper provided and bare-boat charter special deals or offers can be found below. We offer realistic and affordable year round yacht charter prices for the Solent, based out of the Hamble river on the UK South Coast which gives direct central Solent access. We offer plentiful free on site parking within the marina gates just 10 meters from the pontoon gates. Find our 'Latest Offers' for yacht charter listed below.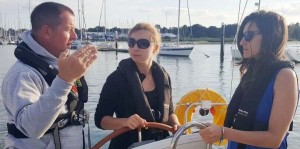 Solent Yacht Charter (with a Skipper) Offers provide a fantastic opportunity to determine your own itinerary with your own skipper to help teach, mentor and guide you – check out what you can do on a skippered charter here  Or use the opportunity to get a tuition day to brush up yacht sailing skills…
UK Solent  Skippered Yacht Charter Offers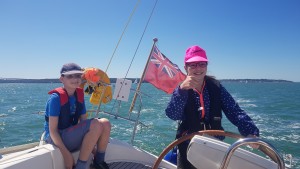 Skippered Charter: (read more here)
From: Hamble
Includes Professional Skipper. 37 feet Jeanneau Yacht (9 berth – 3 Cabin) up to 5 or 6 persons (List price mid-week £695 mid / £795 high season per day) – Take multiple days for added discount…
We still have some weekend blocks below! Or grab a few days on board with your own skipper. Ask for other dates…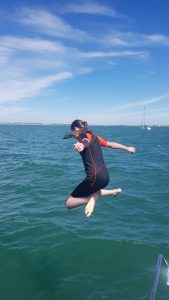 November 13/14 £1095 Weekend
November 15,16,17,18 (1 day- £545)  (2 days- £1055) (3 days £1495) (4 days £1795)
November 20 / 21 £1095 Weekend
November 23 (1 day- £475)
November 23 / 24 (2 days- £900)
November 23 / 24 /25 (3 days £1300)
2022
April 11,12 (1 day- £525)  (2 days- £995)
May 3,4,5,6 (1 day- £595)  (2 days- £1095) (3 days £1575) (4 days £1995)
May 30,31 & 1 June (1 day- £595)  (2 days- £1095) (3 days £1575)
June 23 £695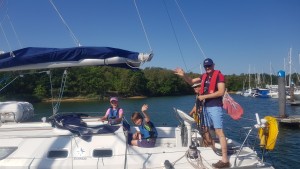 Extras: Fuel £15 per day for Solent use, (for overnight charters a Covid sanitisation fee of £75 – does not apply to day charter) & any non home berth mooring fees pay direct for lunch stops / overnights.
Optional extras see here: Wet weather gear, spinnaker, 1st Mate, 'walkaway' clean down fee, outboard, crew shore-side accommodation for overnights. For special offers we take payment by debit card or transfer.
Bare-Boat Yacht Charter (read more here)   
Location: From our Solent Base at Mercury Yacht Harbour, Hamble SO31 4HQ.
See here best travel options from UK airports. For more details, for latest availability on latest deals and skippered or bare boat yacht charter offers at Hamble, Solent or Brighton, South Coast UK.
To Make a Booking: 02380 016450 or Email: info@yachtforce.co.uk
Covid Sanitisation Measures On Your Yacht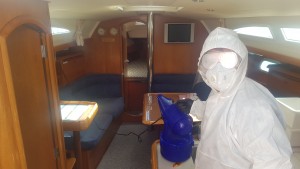 Just so you know – We take your health seriously. There are protocols in the marinas, shower blocks and also on board. We sanitise the boats between charters and use fogging sanitisation where appropriate. There are hand gels on board, wipes and sprays to be used throughout your charter period. We separate life-jackets and wet gear so you do not have to wear them directly after someone else. We take off and replace eating utensils for overnight charters. We discuss with you your approach to C19 and respect it. If you have any questions with regard any event please just ask.