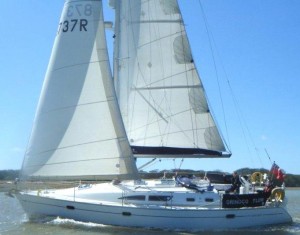 UK Discount Solent Sailing Yacht Charter & Hire (with a professional skipper provided) and bare-boat charter special deals or reduced price offers. We offer realistic and affordable year round sailing yacht charter prices for the Solent, based out of the Hamble river on the UK South Coast, close to Southampton which gives direct central Solent access for lunch stops in Cowes on the Isle of Wight and cruising of the Jurassic Coastline from Poole, Weymouth and West Country.
We offer plentiful free on site parking within the marina gates just 10 meters from the pontoon gates.
Find our 'Latest Yacht Sailing Discount Offers' for cheaper sailing yacht hire & charter listed below.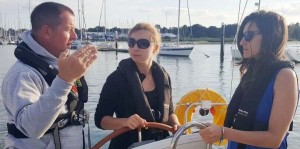 Solent & South Coast, UK Discount Sailing Yacht Charter & Hire (with a Skipper) Offers provide a fantastic opportunity to determine your own itinerary with your own skipper / instructor to help teach, mentor and guide you at a reduced fee – check out what you can do on a skippered sailing yacht charter here  Or use the opportunity to get a tuition day to brush up yacht sailing skills…
2022 UK Solent Skippered Sailing Yacht Charter Offers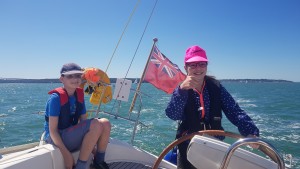 Yacht Sailing Skippered Charter: (read more here)
From: Hamble, Near Southampton SO31 4HQ. UK South Coast.
Includes Professional Skipper. 37 feet Jeanneau Sailing Yacht (9 berth – 3 Cabin) up to 5 or 6 persons (List price mid-week £795 individual day in high season – Take multiple days for added discount. These prices vary at any time depending upon our bookings so please secure a price when it is available. Updated 22/6/22

Private Sailing Yacht Charter Hire / Offers (including Skipper)
July 3           1 day – £795 (Sunday) Save £430
July 4,5        1 day – £645 – Save £150, 2 Days £1225  
July 18-21 4 Day £2290
July 23/24   2 days – £1599 Weekend Special Save £151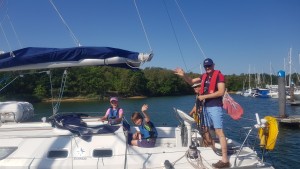 July 25-29   5 days Holiday Cruise £2595 Save £195
July 25-31   7 days Holiday Cruise £3595 Save £145
July 30/31   2 days – £1650 Weekend Special Save £100
Aug 10-14   5 days £2575 (includes weekend)
Aug 22-25   4 days £2260
Sep 6,7,8      1 day- £595 Save £130 / 2 days- £1095 / 3 days £1575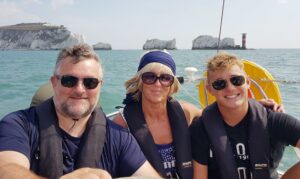 Extras: Fuel £20 per day for Solent use & any non home berth mooring fees pay direct for lunch stops / overnights.
Optional Extras see here: Wet weather gear, spinnaker, 1st Mate, 'walkaway' clean down fee, outboard, crew shore-side accommodation for overnights. For special offers we take payment by debit card or transfer.
Bare-Boat Yacht Charter (read more here)   
Location: From our Solent Base at Mercury Yacht Harbour, Hamble SO31 4HQ.
See here best travel options from UK airports. For more details, for latest availability on latest deals and skippered or bare boat yacht charter offers at Hamble, Solent or Brighton, South Coast UK.

To Make a Booking: Call Now – 02380 016450 or Email: info@yachtforce.co.uk