Canary Island Yacht Sailing Holiday Flotilla Cruise / Charter 
See HERE details of our 2019 Canaries 'Sail Around Lanzarote Cruise
How does a week yacht sailing charter with one of our fantastic Skippers in the Canaries grab you? Either have a skipper on board or charter your own boat and sail with us 'in company' in our own 'mini-flotilla'. A bit of sail cruising for a holiday in the warmth during the dismal days of winter – now that thought is a tonic in itself!  
27th January – 3rd February 2018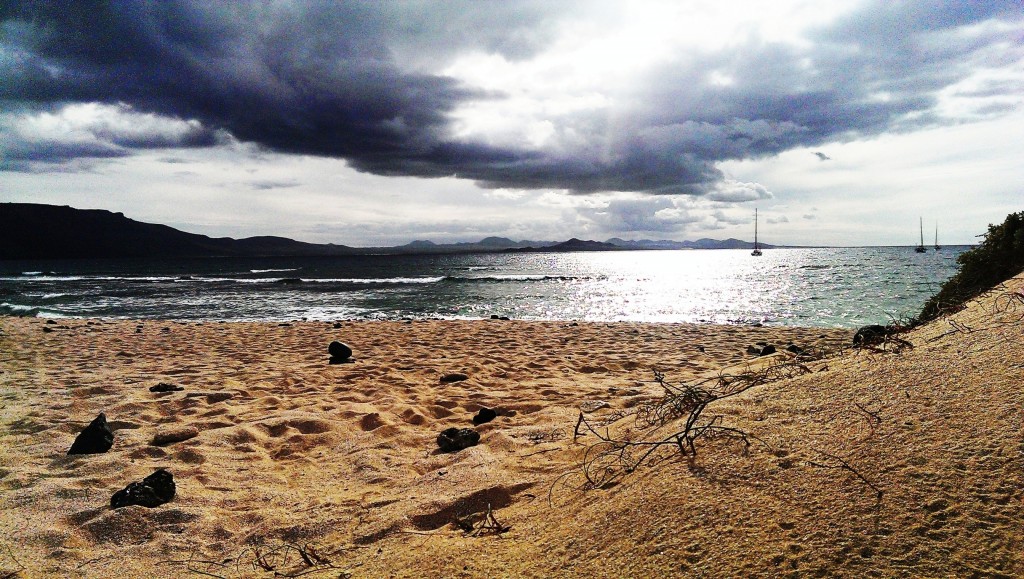 Just picture it – good company, one of our Skippers (looking like Buster & Paul ) to teach, help, guide and mentor you in those areas you may feel require attention and if you are accumulating miles for the logbook – some tidal miles to count towards your next certificate. Whether you want tuition for beginners, guidance for someone working towards MCA  / RYA Yachtmaster level or just to relax and have a chilled out holiday with someone taking the responsibility our instructors will give you confidence to fulfill your aspirations.
The area has fantastic sea life and is a 'hotspot' for pilot whales and bottle-nose dolphins. Being close up to these wonderful creatures from your own boat is just awe inspiring!
Canary Island Skippered or Flotilla Charter:
27th January – 3rd February 2018
Cost:
£685 + Flight (shared cabin)
£885 + Flight (own cabin)
Flights: – Lanzarote / Tenerife
check out Norwegian £115   Easyjet £120 with hold luggage (Early November price )
This is the cost based upon 6 clients on a large  46 foot or larger yacht. This is a cracking yacht and has 4 / 5 double cabins &  3 heads (bathrooms). We have a shared 'kitty' aboard for the guests to cover mooring fees, food aboard and alcohol (duty free prices in Canaries!) Last year 140eu covered that and your bedding.
Own Group? If you have your own group and want an exclusive yacht – let us know and we will price it for you.
Canary Island Sailing Yacht Charter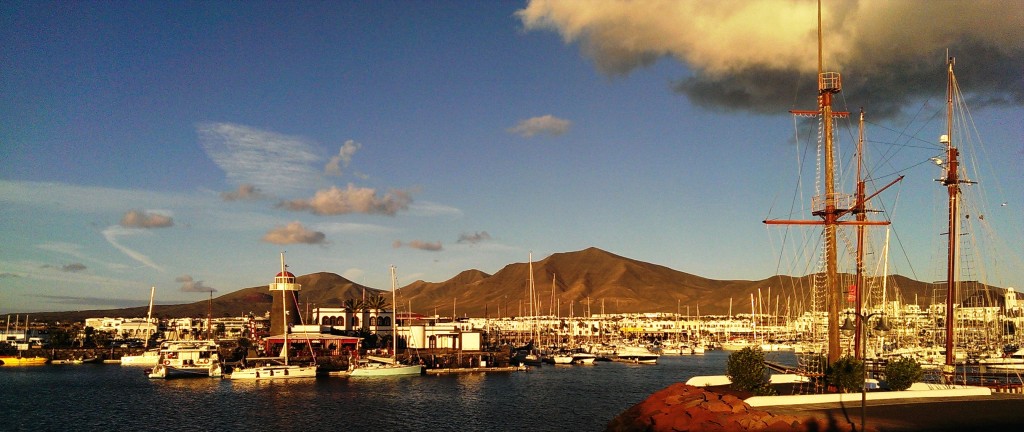 We would be chartering  larger style yachts from the Canaries to give us more comfort and space aboard – something 46 feet and above with 4/5 double cabins and a normally 6 guests (max 7) aboard meaning we don't have to use the saloon area if we can help it, and can keep it free for socialising.
Location
Our exploring will take us to the lessor known areas of the Canary Islands.  An itinerary will be given after booking.  For instance if we go from Lanzarote at the beginning of the trip we would head to the Northwest of the Island exploring the Chinijo Archipelago visiting the island of La Graciosa obtaining a permit to berth either into the marina or swinging at anchor of one of the stunning beaches. This most spectacular  area is formed by the small islets of La Graciosa, Alegranza, Montaña Clara, Roque del Este, Roque del Oeste and the stunning enormous cliffs of Famara. It is the largest marine reserve in Europe and one of the most diverse and rich ecological areas in the whole Canaries.  The rugged cliff coastline of Famara meets the  paradise of clear blue waters that teams with sea life. This would be a good shakedown sail for the first day allowing everyone to get to grips with the boat, beating up into the trade winds, but a fantastic reward awaits you at the end of the day.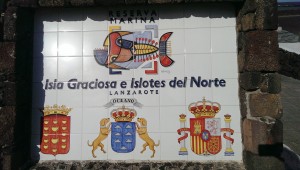 To put things in perspective only the island of La Graciosa within the archipelago  is inhabited- there are no metaled roads , just sand tracks and the population are only 700 people. Vehicles are seriously restricted to certain licensed vehicles. There are no inhabitants on the other islands.
There are larger cruising distances than those normally experienced in the Mediterranean. The acceleration zone between the Islands means increased winds and we can fly across these stretches especially when on a beam reach and with a bigger boat / larger hull size normally averaging 7-8 knots. We had over 11 knots for hours  last year!
Buster remembers first exploring these fantastic islands by yacht in the early 80's and he loved them (yawn… 'good ol days' … don't get him started) – Paul first visited in the late 90's!
Temperatures
It is a great sailing location with great temperatures in January with air averaging around 20'C and the crystal clear waters similarly at 20'C. Wind is generally predictable with the NE trades blowing and the gaps between islands and local topography causing a venturi effect or 'acceleration zone' for an increase of wind strength.
Food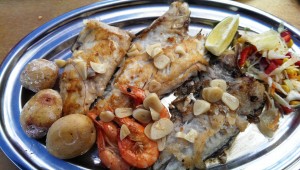 Seafood is excellent and steaks are brilliant! The wine is special too! Plenty of excellent restaurants ashore and we will also eat aboard.
So, if you fancy coming along on this yacht sailing trip in great company, getting some ace instruction along the way, adding some tidal miles to your logbook – have a word with us. Please – Do not book your flights until your berth has been confirmed.
What you get:
7 Days aboard yacht
Gas
Professional Skipper
Tuition and guidance
Shared or own cabin
End of week cleaning
Food on board
The odd cheeky G&T!
Full details Click here: 
or ring us on 02380 016450.