Round the Island Race –  We received this report from Ruth who wasn't on board but wrote it on behalf of the family. We feel that this just shows how doing something together that allows people to come together and operate as a team can make for a fantastic experience. Hats off to them all.
Ruth wrote… When Brian first said he wanted to take part in the Round the Island Race to celebrate his 80th birthday, getting the family to crew, I was horrified!   We do have some good sailors but someone else's large yacht in the hands of our motley crew?   (With apologies to the more experienced members of the family.)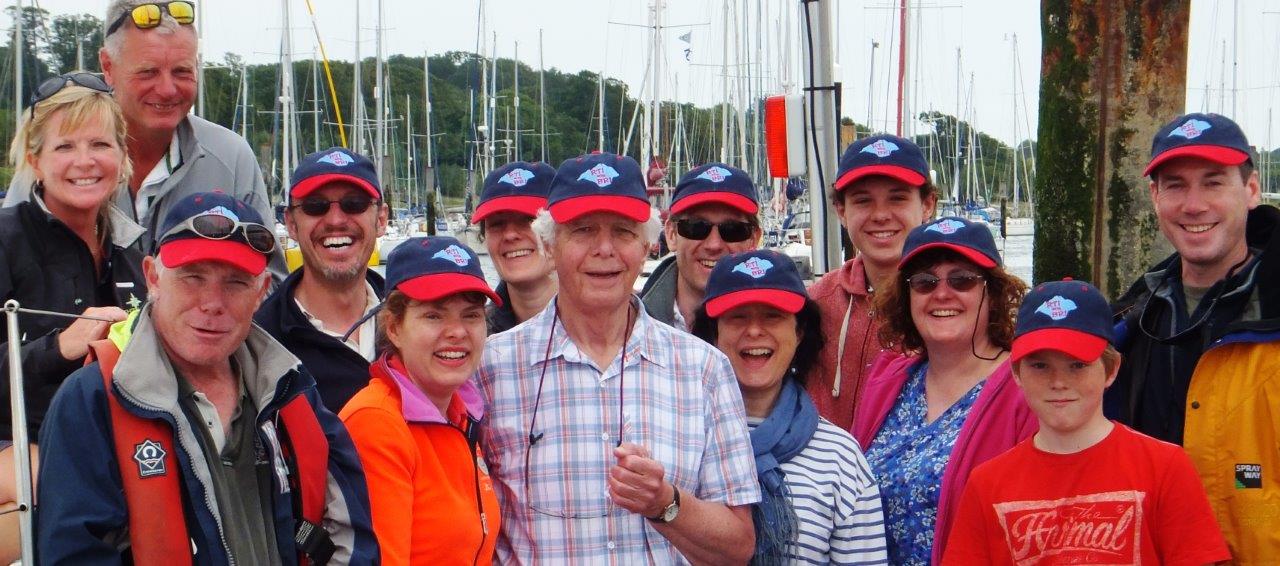 Fortunately Yachtforce came to the rescue.   Not only did Buster and Paul find us the perfect yacht – a 47 foot Bavaria – but they also found the amazing Louise to look after us and answer our interminable questions and the equally incredible Andy to weld everyone into a proper crew.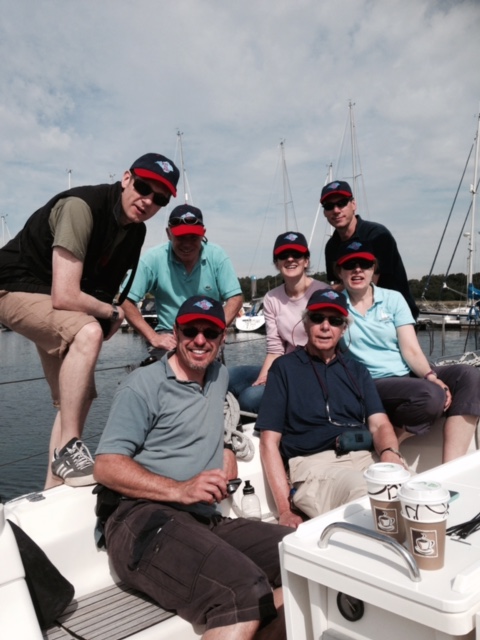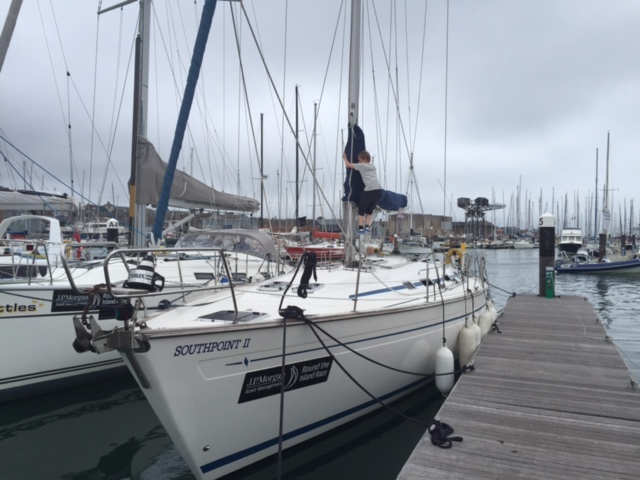 A day learning the ropes (literally) on Friday just whetted everyone's appetite.   Even the 6.00 am start on the Saturday morning didn't put anyone off.    We had the expertise, we had the muscle and we had the cooks – bring it on!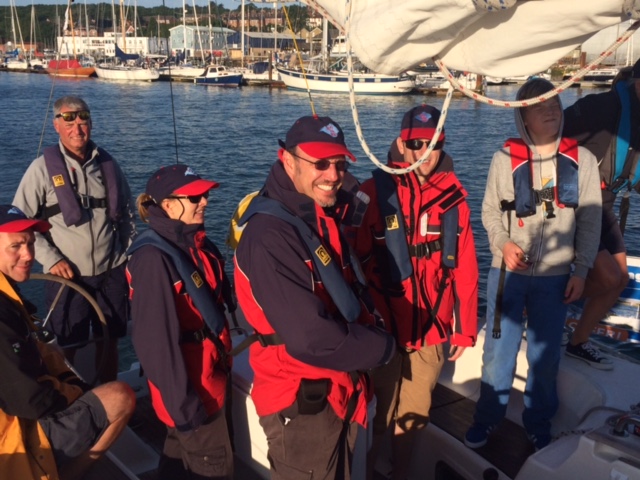 What an experience!   Here are some comments from the family members who took part:   "waking up to the rocking of the boat, getting up and poking my head up on deck.   It was amazing!", "sheer joy and gratitude for the privilege of crewing with my wonderful family and great skipper and mate on such a gorgeous day in such a breathtaking setting";  "tacking up to the Needles was very invigorating.. the long run from Alum Bay to Niton – time to relax, admire all the spinnakers";  "exhilaration as the boat tilted and sliced through the waves.. on a hair trigger for the command to winch that sheet … nervous trust that we wouldn't capsize", "the spectacle of seeing so many boats behind us as we passed the Needles is my lasting imagine of a superb race", "I enjoyed the tactics and the close quarters racing with other boats", "one of the highlights of my life … loved it!", and, finally, "the excitement of rounding Bembridge and realising that the home straight was in sight … chose a northerly course … coming up to Cowes where we could see the finishing line … a wonderful feeling of successs and enjoyment – and exhaustion!"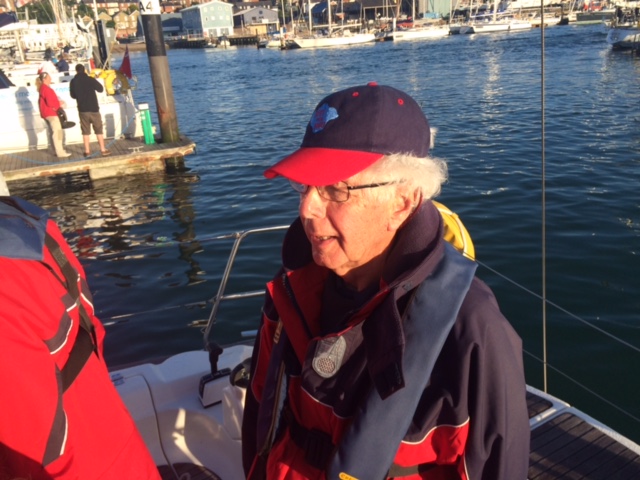 Ages ranged from fourteen to eighty, experience from nil to Yacht Master but everyone agreed that it had been "a wonderful day and certainly one to cherish".   Thanks to Louise and Andy the yacht finished unscathed – helmed over the finishing line by Brian, proud not only of that achievement but also of the family that had made it possible.   They in turn considered it "a wonderful day and certainly one to cherish" and concluded "thank you God, for sky and sea and wind in our sails".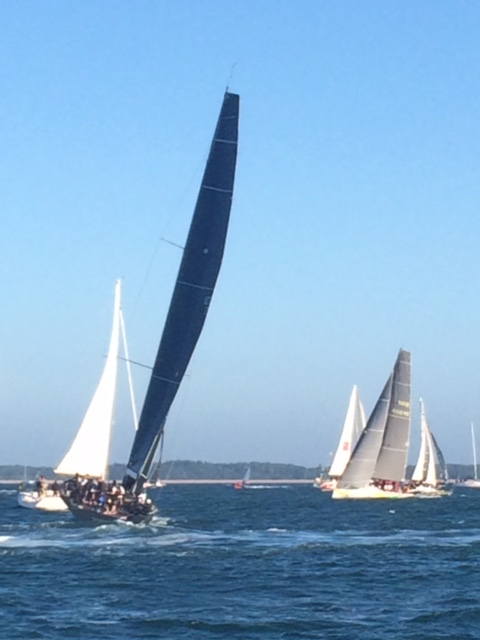 If you want to take part in the Round the Island race then check out our RTI pages here…