A Superb Yacht Sailing Tuition Holiday to the Channel Islands & France.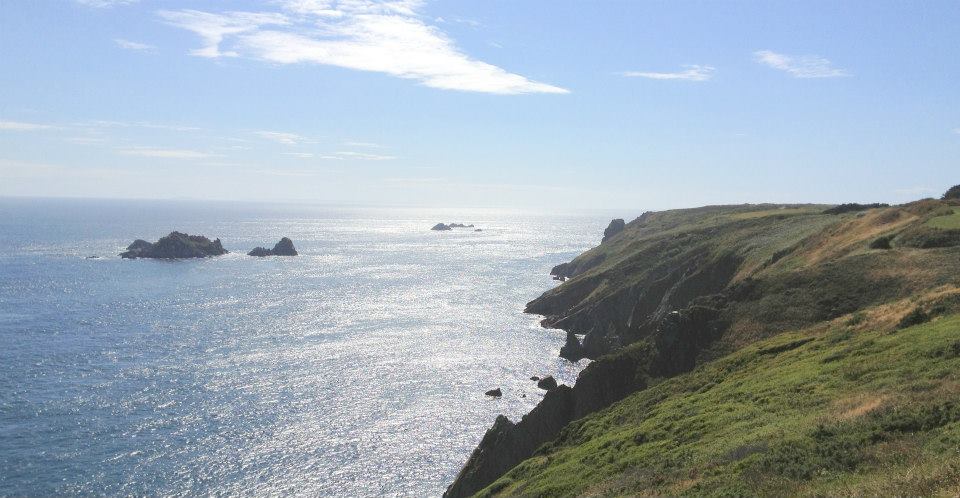 A wonderful 7 day yacht sailing tuition holiday, cruising to France and the Channel Islands in late September / early October with the aim of seeing some interesting locations, adding some tidal miles and getting to grips with everything there is to know about tides. A truly fantastic Skippered yacht charter cruise with a great bunch of people – Scandinavians, Germans and Brits! The continentals had chartered in non tidal areas (Baltic and Med) previously and wanted to understand what tides had to offer.
We sailed from the Solent to Poole to get our sea legs and then onto Cherbourg, Guernsey and Alderney cruising back to the UK, where we visited Lymington and the historic Beaulieu (a new experience for the guys from the Continent) before returning to the Hamble on Friday.
Overall during the week we sailed a total of 294 miles  in near 'Champagne Style' conditions with breeze and sun. We were blessed with the weather and saw some fantastic sights and history along the way.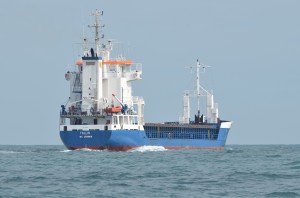 Crossing the Channel was a new experience for me and I had worked on my passage planning in the week prior… however the weather always changes and some last minute tweaking had to be done as we went to Poole prior to the crossing and not from the predicted Chichester Harbour! That said, it was pretty much bob on to Cherbourg crossing without mishap, seeing just how many ships there are out there in the Channel… it is very busy!  Learning exactly how to make sure you get just behind each merchant vessel, checking with bearings continuously. We did the channel crossing mainly during daylight arriving in the early evening dark hours and worked our way into the marina through the abundant array of lights – quite confusing at first but then we got the hang of it and arrived safely in Chantereyne Marina in Cherbourg.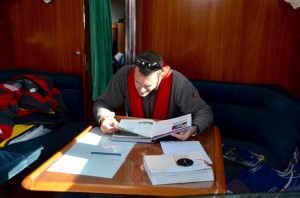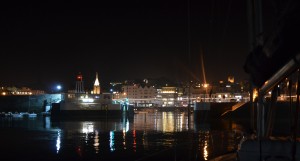 We sailed past the most amazing bird colonies – incredible to see so close. Both Puffin Island and Ganet Island in Alderney. The noise level of the birds was deafening!
Under excellent instruction from our superb Skipper Graham we navigated our way into St Peters Port in Guernsey (Guernsey Harbour link) and from there onto Braye in Alderney where we saw numerous World war 2 forts and plenty of lighthouses! We learnt to navigate through some strong tidal waters, looking at tidal streams and planning our passages ensuring that the tides were in our favour.There are certainly some strong tidal streams out in the Channel islands and you do not want to get the tides wrong!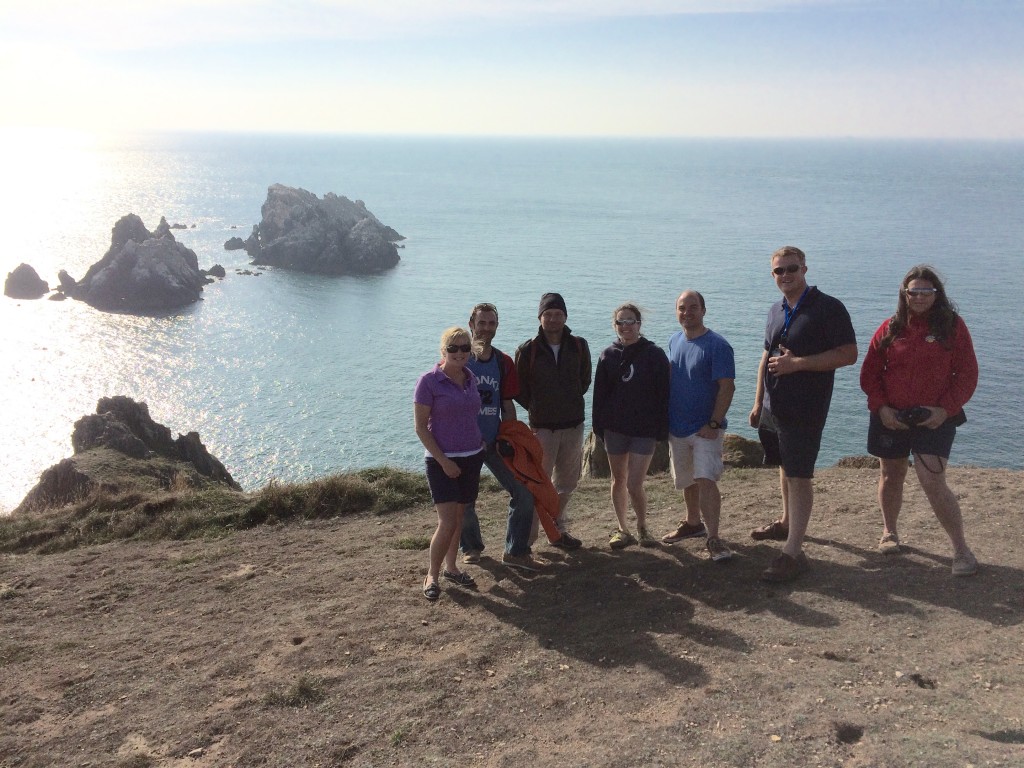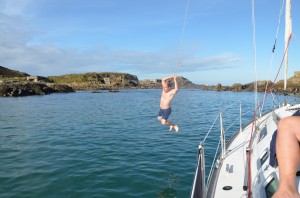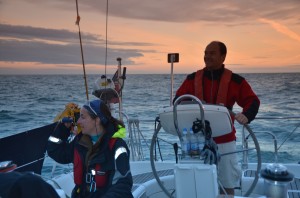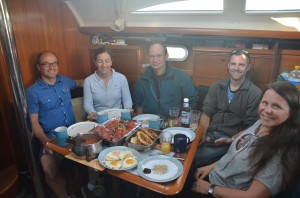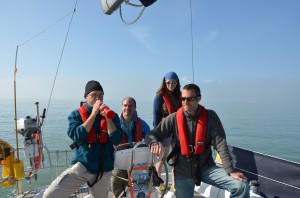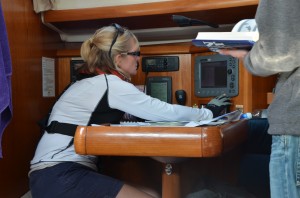 We sampled the wonderful delights of French cuisine as well as a glorious traditional English breakfast cooked by our Skipper heralding our return to English waters.
There was much hilarity when we encountered fog on our return to the Solent – We now understand that large lungs and good puff are required to operate the small plastic 'blow down' fog horn otherwise you have the Skipper and rest of the crew in hysterics.
We  also now know that when the Skipper draws all the curtains below deck in the middle of the day, and tapes across all your instruments, he is not having a funny turn but is setting you a blind navigation exercise, where his acting skills come in to their own!
Added to the numerous opportunities for tidal understanding,  navigation and pilotage was the opportunity to practise some close quarters boat handling skill and tidal mooring techniques in the Solent.
The whole 7 days was an amazing experience, where you learnt loads and had a lot of fun along the way, with a great crew and superb Skipper. I aim to do it all over again…. thanks to Yachtforce for a great week. See here for dates and prices of  Yachtforce distance cruises and mile builders holidays.