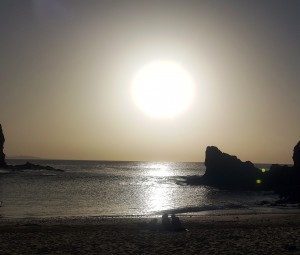 Covid C19 Entry Requirements for Lanzarote / Canaries Yacht Sailing Holidays
UPDATE:  17/1/22 testing is to be scrapped for vaccinated passengers for re-entry to UK after 26th Jan 2022
 https://www.hellocanaryislands.com/coronavirus/
Jet2 do a really easy to understand explanation – See Here 
Read here for entry to Lanzarote to be able to come on our Fantastic Yacht Sailing Holidays  and Canary Islands Bare Boat Charter please do read on.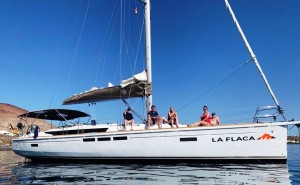 Entry Requirements
January 2022- there is a requirement for entry into the Canary Islands for you to have a Vaccination Covid Passport of double jabbed status if 12 yrs old or over, a Passenger Locator Form filled for Spain, and Passenger Locator Form. (COVID-19 recovery documents aren't acceptable for travel).
You will need to know your NHS number and have 6 months on your passport.
So, take a look… we would love to have you aboard in sunny Lanzarote!
See here for our trips – Click Here
We have recently been in Lanzarote checking out the current situation. Here is the latest news.
Yes it is sunny! 22'C with 16'C at night
Yes it is windy! SE 14-18 knots!
Yes I am in shorts every day!
The lava charter yachts are looking mighty fine!
Gin from 8.90 eu a bottle!
Lift a glass – Life is good out here!
Paperwork for Spain

Oh, and the paperwork is actually quite simple but at first look can seem daunting…. You need a double jabbed cert, a Spanish locator form within 48hrs of flight, create a bar code paper that is inspected on arrival. All very quick at the airport – but I did have to wait in the queue to get the hire car!
We have not been asked for a vaccination cert for entry into any establishments – it is up to the shops if they want to see it – but you are meant to mask up and also sanitise on entry everywhere. The fact that everyone needs to be jabbed for entry means they don't ask for a covid passport, I reckon. I have seen everyone serving in the restaurants masked up.
Return into UK
(Jan 2022) Fill in Passenger Locator Form within 48hrs of return flight. Buy a LFT kit for test (before you go) for arrival in UK and do it within 48hrs on arrival in UK and drop them at the a collection box or post them. Ours were £18.95 for the LFT tests per person. You do not need to self isolate whilst waiting on results. You will need the test number, your NHS number, flight detail, address and passport number when filling in UK Passenger Locator Form:
Do Not Let it put you off! – See Here!

Ring Us:  02380 016450
Email Us: info@yachtforce.co.uk