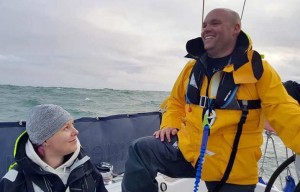 "What a wonderful experience!
My partner and I had the very great pleasure of being aboard the spotlessly clean, warm and safe Orinoco Flow with Buster & Vikki over the August bank holiday weekend.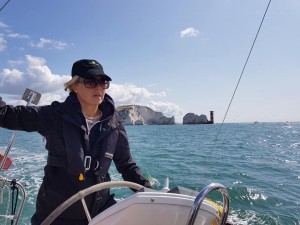 We started with a safety brief, followed by a wonderful dinner (more on the food later) and a get to know you chat- we then sailed over to Yarmouth, the next day we sailed west out of the Solent and onwards down the stunning Jurassic coast to Weymouth,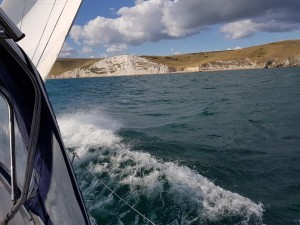 I believe the only way to appreciate the true splendour of this area is to see it from the sea. We spent the evening in the town with the option of some time away from the boat and crew, but the company had been so good that we ate together that evening in a lovely seafood restaurant, before retiring tired but content to our cabin.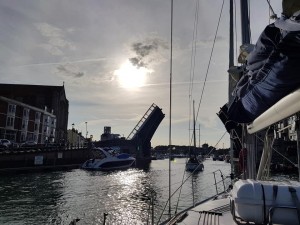 After an excellent breakfast the next day and some time ashore (the weather dictated our slightly delayed departure time) we made our way back along the coast to Poole- which we approached by night, a truly wonderful experience giving all aboard the chance to get a feel for what is involved in transiting this busy waterway using the buoyed channels and other navigation aides whilst safe in the knowledge that we were in the safest of hands.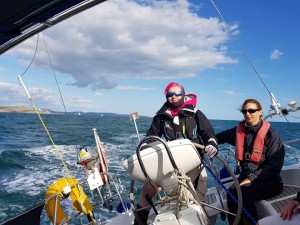 The next morning we set sail after another sumptuous breakfast for a down wind run back passed the needles across the Solent and back to the Hamble.
That in the broadest of strokes covers our itinerary- however there is so much more colour I could add……
I have sailed for many years and consider myself a competent skipper, whilst my other half has been sailing only a couple of years and only with me – I felt it would benefit both of us to sail with other people to see the way other skippers and crew approach the immensely involved task of not only sailing from A to B but all the other parts that go into making a voyage a safe, comfortable and enjoyable experience.
Buster our skipper has a wealth of experience and knowledge that he was happy and enthusiastic to pass along whilst at all times giving us the option to do as much or as little as we like. At the same time he maintained the highest standards of safety, caution, and professionalism throughout our time aboard- at no point did I and more importantly my partner feel in any way 'at risk'.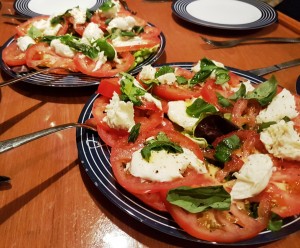 Vikki was the first mate on our cruise and (sorry Buster) made it for us! We had meals prepared to an extraordinarily high standard given the space and equipment available to her- not to mention the conditions, (providing hot food and drinks whilst underway and under sail is no easy task.)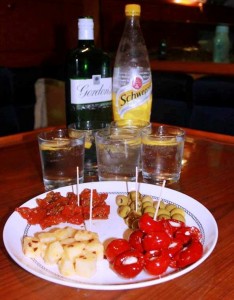 To give you an idea of some of the food we had……baked salmon with a wonderful sauce, new potatoes and seasonal vegetables – spaghetti bolognese – Cheese and biscuits – and the most amazing cooked breakfast, not to mention a wealth of snacks, fruits, wine and incredible gin and tonics……all of this whilst being an active member of the crew! Vikki you are a star!
In summary we had a wonderful time- and would urge anyone who has ever thought that they would like to give sailing a go to contact Yachtforce and get out there!" – Chris Mander. (Commercial Yachtmaster).